The Insane One
April 23, 2010
A girl on the brink of madness was to babysit the most annoying brat ever. The child was her sister but it didn't matter. It still wasn't a good thing.
The child was spoiled being the baby of the family. So, she started yelling and arguing with her older sister.
The teenager could take it no longer. She yelled and argued back at the child. The child said the worst thing possible and the older girl snapped.
She grabbed a kitchen knife and advanced on the younger girl. The child repeatedly said that the older girl wasn't going to do it, but that gleam in the teen's eyes made the child try to convince herself that her sister was n't going to kill her.
The older girl was gone. She grabbed the child and slashed downwards to the younger girl's left shoulder. The child screamed in pain and fear and tried to run away, but the older one would not let go.
In her maddened state the teenager dropped the knife and started ripping and tearing at the girl's flesh. She laughed maniacally each time the girl screamed.
Later that night, the parents came home to find blood everywhere and bits and pieces of their youngest daughter.
Their oldest one was huddled in the corner crying and whimpering and trembling. She was covered in her sister's blood.
They called the police.
The police found the younger girl's blood underneath the older sister's fingernails. The girl even admitted that she killed her sister. The first time she said it it was a quiet whisper and gradually grew louder and louder.
The girl was charged for brutally murdering her sister and then she was sent to an insane asylum for the rest of her living life. The parents were devastated for loosing not only one child, but both.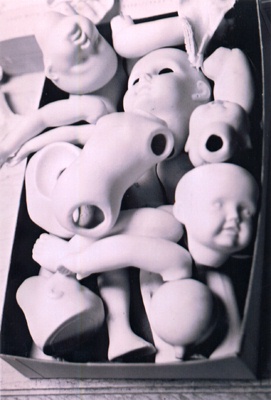 © Malorie M., Walkersville, MD