Nightingale
March 13, 2010
The lovely birds wake me up. Blue jays, magpies…I wish there were nightingales, too. I've never heard a nightingale, but they have to sound pretty. They certainly look pretty, from the pictures I look at. Some are plain, some are intricate. They're all pretty, though.

There's something out there that could sound like a nightingale, I guess. Someone out there is whistling, and I know exactly who it is. The dimples usually hidden in my cheeks appear and my heart beats excitedly.

I take a deep breath and stretch. Not because I feel like taking a deep breath and stretching, but because it's morning regulation. Everyone stretches and takes a deep breath. After that I rush out of my covers, pull on a summer dress over a swimsuit, and run out barefoot to the swimming hole.

I stop short in the sand patch; each year my grampa buys a pile of sand for me and Nathanial to play in. It's not quite gone yet. But I don't stop for that; I stop because the whistler is gone. Where did he go? I had been so excited…had I imagined?

A tear runs down my cheek. I'm seven years old and I'm a girl, so I'm allowed to cry. My bottom lip quivers and I run around the cherry tree, looking for him. He has to be here….

"Hey, don't cry," he emerges from behind the tree with a sympathetic smile. My dimples return and I run into his outstretched arms. "I was only trying to surprise you. Next time I'll bring flowers instead." He whispers into my ear.

This is Kade. He is seventeen years old and quite tall and slender. He goes to a fancy school with uniforms and he had to get a special one tailored because of just how tall and slender he is. Thus, the uniform fits him just right, or maybe it's kind of tight. Either way, this is how I know him by. He is my savior, in a way. Despite his age he is so kind to me and always plays with me no matter what. No matter what. Nathanial doesn't always play with me….

My twin came running out the door. "Kade!" He yells. Even though Kade plays with me more when he comes around to visit, Nathanial still idolizes him just as much as I do. Of course. Who wouldn't idolize Kade?

"What kind of flowers?" I ask him as Nathanial runs up. Flowers are nice, fit for a princess. That's what I'm going to be, a princess.

Kade smiles and leans down, putting his hands on his knees so his eyes are at my level. "What kind would you like?"

"Is there a nightingale kind of flower?" I ask him. He only laughs.

Nathanial and I stand on our tip-toes, competing to see who is taller. He wins. I sigh. Kade laughs at us and my dimples return. I love his laugh. It's like his whistle. Very beautiful.

"Kade, guess what? There are monsters in the sand, but don't worry! I'll protect you! I'm the Nightingale Princess and I can do anything!" I yell out, trying to start one of out pretend-games. I like to play pretend. Especially when I get to be a princess.

"Who's going to protect the princess, then?" He asks with a smile.

I pause. I hadn't thought of that. Who would protect me? "Nathan?" I call out. He's watching us from the swimming hole with a smile. I don't always understand him. My twin is so passive and inverted sometimes. And I don't even know what those words mean. Kade described him once, when we played the describing-people game. But I needed to seem smart for him, so I didn't ask.

I don't know what it is, but he doesn't talk much around me. He only watches and smiles. Sometimes it's kind of nice.

Although, I get angry now. He doesn't answer. Frowning, I put my hands on my hips. "Nathan! Come play with us!" I shout.

He still doesn't answer.

"It's okay. Why don't we protect each other from the sand monsters?" Kade asks me. His uniform has already gotten dirty from sitting in the sand. I smile. He may be older, but he can be just like me sometimes. He understands.

"Sand monsters? That's a good name for them!" I smile confidently. He laughs lightly.

We play all morning. By lunch, Kade has to go talk with my mom and dad. I don't ever know what they talk about. Adult stuff, they always say. He's the son of my dad's best friend, but my dad's best friend and his wife have gone to that white place in the sky, the one that blinds you if you try to look at it. That's if you can find it. I've never been able to find it, just like I've never seen a nightingale. But it's okay, because I don't have to find that light until I have to go to it, too. I hope there are nightingales there.

Nathanial and I eat our potato salad (yuck…but I swallow it anyway) and our ham slices. Both of us use our knife and fork, but we don't do such a good job. I need more practice if I'm going to be a princess one day.

After lunch, Kade leaves again. He always has to leave, and it makes me sad. Nathanial and I run out to him. I hug him because I'm a girl. Nathanial shakes his hand because he's a boy. That's what girls and boys do, right? Then he leaves, whistling. He won't be back for half a year.

I return to my pictures of nightingales. They're in a scrapbook, mixed in with my thoughts and pictures of three other people. Me, Nathanial, and Kade. We'll always be together, like siblings. Even though Kade isn't related to us, I think he's secretly my older brother. I can't wait until he returns, and I'm sorrowful that he's gone. I write that down on a new page:

Kade is gone again. I miss him, even though it's only been four minutes.

Nathanial looks over my shoulder for a moment, then sits next to me and smiles. He can't read my handwriting (I need to work on it if I'm going to be a princess), but he knows what's on the page. "Don't worry, Kassandra. He'll come back. Then we'll all be together again." He says.

Nathanial is the best brother anyone could ask for. He always knows what to say and when to say it. What is more, he is always right. I turn back to my scrapbook and write another sentence:

It's okay, though, because I know he'll be back and the three of us can play again.

That night, I dream of nightingales, hopping and chirping in swimming holes as they protect each other from sand monsters. It is really amusing and it makes me happy.

Me, Nathanial, and Kade. We'll always be together.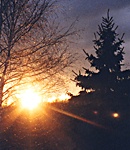 © Christy S., Germantown, NY