Unconditionally
March 19, 2010
"I HATE YOU! I hate you I hate you I hate you I HATE you!" I threw my pillows at him. I threw my shoes. I threw my favorite china doll that he bought me when I was four years old. It shattered against my peach colored, little girl wall. I threw everything.
"Go to hell!" I screamed at the top of my sore lungs, shattering every piece of delicate silence. My volume was higher than ever, but it didn't need to be. There was so much screaming. I didn't even need to say anything. He stood as tall and still as a statue. It was almost as if he didn't even notice.
"SAY something!" I sobbed into my arm.
"I'm not a little girl anymore! You can't just paint my room pink again and again and give me a damn teddy bear and seven year old blankets and expect me to care!"
He just narrowed his eyes downward, looking at my wrists. My thighs. He looked at my hands last, then up to my eyes again. Pleading me to drop the razor. Pleading me come to him. To be his baby girl again.
He slowly walked forward, his hands raised in surrender. I looked at the floor as I lunged toward him. I heard a scream. The last thing I heard, in fact, was screaming.


For the next six months, I slept in a hospital bed, screaming and crying and trying to hurt myself. I wouldn't let him see me. I wouldn't see him. The only way I knew he had come to see me was because that nurse always asked in a fake polite voice "Would you like to see your father honey?" The answer never changed.

When I was allowed to go home, I worried. Dad walked me out to the car and said nothing. He opened my door and said nothing. We drove four hours. He never said a thing. The tires against the old gravel seemed to crackle louder than before. When he opened my door again, I noticed the scars on his arms. They were a reddish brown color. Deep. You could still see where the stitches were. I walked inside, feeling the slipperiness of the knob against my trembling hands. When I walked to the back of the house towards my room, I stood in front of my bedroom door. Hesitating. I wasn't sure if he had cleaned up the mess. Sure enough, I opened the door to see a brand new everything. He painted my walls. He bought me a new bed spread. He replaced the blood-stained carpet and got rid of all of my razors. He bought my new china doll, an exact replica. He made a crooked banner that said I love you. He wasn't very good at art, either. I started to cry softly to myself. Then the crying turned into a sobbing. The sobbing was followed by deep, broken breaths.
"What have I done." I shook. Hard.
I started to turn when he looked at me with a somber expression.
"Welcome home."
I broke down into my fathers arms for the first time in years. I spent six angry months in a psych ward hating this man. Now, my heart was heavy with sorrow and regret. With love for my Father.
I learned that my actions were stupid. My words were empty. I learned that I had hurt the one person who had been behind me all along. I learned that the love a Father is unconditional. I learned that my father had never said anything, never made a sound. The screaming was always my own. But most of all; I learned that in the process of dying, I had finally become alive again.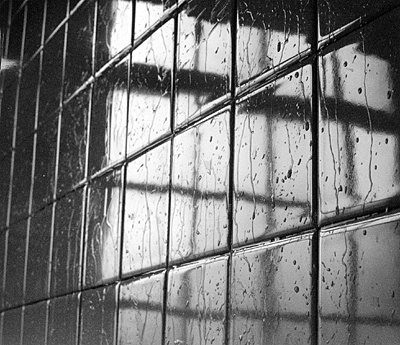 © Sared S., Pompton Plains, NJ