The Lady and the Broken Promise
March 18, 2010
She was waiting for you, you know. She never gave up on you, never stopped believing in you, not even once.

The rest of us thought you were scum. We /knew/ you were scum. We told her this, over and over. And every time, she would nod politely and comment on the weather. There was this look in her eyes—not happy, not sad. It went beyond emotions; it was a shield, an impenetrable, unbreakable shield, formed of just two words.

/He promised./

You did, I only hate you more for it. If only you hadn't said those words, those terrible, insincere, words, then maybe she wouldn't still be waiting. I'm no fool, I know how amazingly hurt she would have been, how broken—a thousand shards, glittering like stars in the blackness. But pieces can be put back together. She would have been able to heal. She would have been able to live.

But you didn't think about that, did you? You didn't think about the future you were stealing from her; you just snatched it, and ran for your miserable life.

That promise bound her tighter than the strongest chains, held her to you closer than any embrace. She cannot escape the shackles of those words.

Are you happy, wherever you are? Do you delight in knowing that even now, as my ink dries, she waits for you? Until she last breathes, she will wait for you, believing, with all her heart, in a broken promise.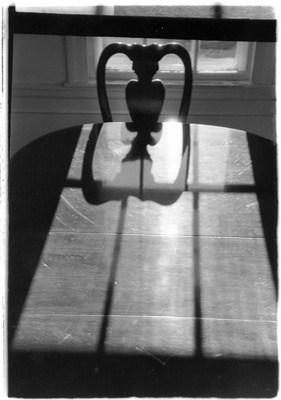 © Ben Q., Marblehead, MA