Mistake of a Lifetime
March 16, 2010
My brother died when I was 15 years old. He was 19, engaged since the day he graduated from high school, and had a favorite color of blue. He was my older brother and did as older brothers do. He picked on me, pushed me down, and protected me from everyone but himself. I was the annoying younger sister who pried and poked at him. But he still loved me.
He'd let me have the last chocolate chip cookie that my mom only makes around Christmas time. And he'd give me his milk if I didn't have any left. My brother was the one who stood up for me when I was in 5th grade and all the kids picked on me for having glasses. He's also the one who bought me contacts for high school. My brother locked me in the basement with the monsters when we were kids. And he let me sleep in his bed when the thunderstorms woke me up. No matter how much I bugged him, he'd still love me in the long run.
He was the one who offered to beat up the first boy who broke my heart. And then find all the other who would. I was the one who would lock myself in my room and throw things at the wall in anger, out of pain, and my brother would come and hold my arms behind my back and then let me cry on his shoulder. My brother was there when no one else was. That is until the day he died.
I was 15, and naive of the real world. He was 19 and experienced. I broke my promise to myself and him and snuck away to a party where I knew I would get carried away at. And I did. So much that I passed out, drunk, and helpless. My brother had to come and rescue me in the middle of the night. He made sure that I wouldn't get caught by my parents. He had to make sure. I was stupid. I was immature. I made him risk his life.
He was talking to me the whole way home, yelling at me, telling me I was lucky he was around. Most of which I didn't understand at the time.
We didn't make it home that night. Our car was hit, head on, by a drunk driver coming from the exact same party I was just at. I haven't forgiven myself for breaking that promise, for letting my brother down and never being able to tell him I'm sorry and that I love him.
My brother was the one who took the blame for me when we were little. He'd tell my mom he was the one who broke the vase when really it was me. Or he was the one who forgot to feed the dog. But it was me, my fault, and he took the blame for me this time too. I was supposed to be the one who got in trouble for breaking the flowered vase or not feeding our dog. I was supposed to die, not him.
So now, for my punishment, my brother isn't here to fight over the remote with or drive me places because I can't. I don't have my brother to check if someone is hiding with a gun in my closet. He's not here to remember the good times and the happy.
So for all who fight with their brothers and think life would be so much better without them, imagine if they were gone, and could never come back. Then think, would you really want them gone?
…Forever?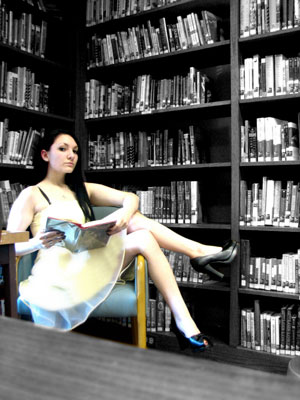 © Jessica F., Bradford, MA