False Identities
March 20, 2010
I saw you sitting there in class one day, right next to me. You weren't socializing like the rest of us, weren't laughing at the teacher's crazy antics, weren't "discreetly" sending your friend a text message even though you'd be seeing him again in 20 minutes or so. You were just sitting, staring at nothing and no one. You caught my attention. There, you were shy, quiet, and deep in concentration. On that day, the day we met, you seemed sweet, innocent, and unlikely to ever hurt anyone, much less shatter my heart.

Who are you?

It was summertime. I was tanned, relaxed, and ready to take on the world, all by the end of June. I left all of my stresses and concerns (other than summer AP English reading, dance auditions, studying the driver's education handbook, applying for the leadership team, writing my résumé, and building my photography portfolio) at the front door of my school and I was up for any adventure. I hadn't thought much about you since that day in World History, but that changed rather quickly. You were at the bowling alley every single time I met up with my friends, our friends. You were still not talking much, but you caught my attention. We never spoke that much, but I was beginning to know you. You seemed kind of like me; you felt lost. You didn't know what to do. It was summer, the season where anything can happen, but you had no idea what you wanted to take place. During those weeks, the weeks when we slowly became friends, you seemed fun-loving, and unlikely to show affection toward anyone, much less me.

Who are you?

Junior year began, despite all our opposition. I was nervous, and nothing could prepare me for what was in store for that year. My stresses and concerns were back, but you diminished the tension. I was falling for you quickly, but I didn't want to admit it. Honestly, I was scared to death. I thought you would be like all the other guys; I would obsess over you, but you would never notice me. Ha! I knew so little then. When you asked me out, I was in shock. You definitely had my full attention, and apparently I had caught your attention, as well. How could someone so perfect see someone so invisible? Perfection was the only word that I knew to describe you at the time.

Who are you?

We were inseparable in a matter of weeks. Wherever you were, one would usually find me. I belonged to someone, and I loved that feeling. When you finally mustered up enough courage to kiss me, I felt as though nothing could bother me anymore. In that moment when your lips gently touched mine, I knew my life had changed. I thought it had changed for the best. For once in my life, I felt smart, pretty, good enough. Not only did you have my attention, but I had your attention, too. At least, I thought I did.

Who are you?

Five months later, on that chilly February afternoon, I knew something wasn't right. You were acting so strange, and you wouldn't walk to me about it. After school in the parking lot, you wrapped your arms around my waist and guided me to my car. I got in the driver's seat, and you slid in beside me. The next words that came out of your mouth I would not soon forget. You couldn't be with me anymore. You were done, just like that. All we had been through and you threw it all away with a few simple words. I thought I had your attention, but I wasn't the only one. You had feelings for other girls. You were flirting with my friends. You had been for a long time. I wasn't the only girl in your life, you told me calmly. I tried to give you my full attention, but I could only imagine myself standing outside the car. I wanted to pretend this wasn't real, that you still loved me, and that you still wanted to be with me for the rest of your life, as you had said so many times.

Who are you?



You first caught my attention a year ago in history class. In my wildest dreams, I never had the slightest suspicion of what was to come. Now, I lay in bed, shivering, sobbing. I wasn't good enough. I'm not good enough. I have no idea how I'm going to go on in life, now that I don't belong to someone. You didn't love me. You never really did, and I feel stupid for falling for your lies. I'm not pretty like those other girls. I'm not as smart as those other girls. I'm not good enough.

I slowly sit up; my eyes finally out of tears. I look in the frame hanging opposite my bed, and I see someone. Her face is streaked with black make-up, and her hair is now frizzy and messy. It's hard to believe that this is the same girl that gave her heart to you five months before. Only an hour ago, you gave it back, now torn into a hundred thousand pieces. This is the same girl that promised she would never change herself for anyone. This is also the same girl that fell for all of the empty promises of "I'll always be here for you. I'll never hurt you. I love you." This girl lived in a world apart from reality, where nothing mattered but you. She had changed, just for you. It's hard to believe that girl reflected in the framed mirror is me.





Who am I?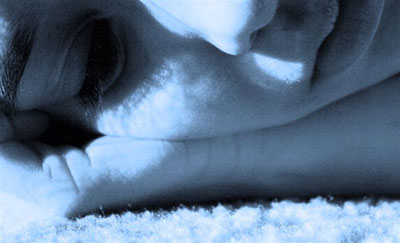 © Paula B., Katy, TX