The Boy in the Red Truck
March 8, 2010
"For heaven's sake I know you're sorry, but you won't stop crying-", I snap my phone open to hear his voice tell me he's outside. Sighing I snap the phone shut and look in the mirror. Who am I kidding? This is going to be boring. As I look into my brown eyes I ask myself the question I will never know the answer to. Who am I? Calmly, I take a deep breath and descend downstairs.
As I walk to the large red truck waiting in my drive I see his eyes drift to my face, he smiles and I smile back, to be polite of course. I open the door to the smell of cologne, good cologne, and a song that I wish I knew. It's an acoustic lullaby, a man with a deep voice pressing out his lyrics. I stare at the young man in the driver's seat and I grow confused. He looks chill, more than ever before. He's wearing a gray skating hoodie that hugs his body. The look on his face is pure patience; he's waiting for me to get in the truck. I shake off my thoughts and hop in. I still can't stop thinking about him, no; he can't be the one I want. I've been looking for love for a while now but he has never really popped into my mind as dating material. He is cute, very cute. I look at him to see him staring peacefully at the road, and he has good style. I think back to the beginning of the year when I first met him, he was always someone I could talk to. I began hanging out with him because he needed a friend, and I needed someone period. Now it's screaming in my head "He's the one, the one you're looking for! Look at him, it's beautiful." I close my eyes and listen to the vocalist wear his heart on his sleeve. My conscious is right, I like him, and I always have. I just never thought about it until now.
He looks at me and begins to make small talk, I feel a smile creep onto my face; he's always made me smile. Now this boy is smiling too, and he looks interested in my eyes. I let myself stare into his and I see what I've been ignoring all year. Everything from his shoes to his facial hair fascinates me. He converses with me and I laugh at all his jokes, soon enough we pull into his drive.
I greet his mom walking in and I feel strangely comfortable in his home; it's cleaner and much nicer than I imagined, it's a home; soon enough he's leading me to his room. As he pushes open the door my jaw drops; he's more creative than I thought. His walls are covered with pictures of skaters, bands, girls, and simple advertisements for TV shows. A lot of the pictures are ripped out of magazines, something I've always done. His room is organized and cozy. He has a television, a gaming system, a bed, and a few dressers. I look at some of the pictures and my eyes stare at the picture of him and his heartbreaker. They're kissing and looking happier than ever before. I crease my eyebrows together and think about if anything so great could ever happen to me. I stare at the picture for a little while longer and he soon asks me what I'm thinking. I shake my head and sit on the bed with him. As we watch movies, we talk, a lot. We talk about things that people don't talk about; we talk about philosophy and our personal beliefs. He's a lot deeper than I thought. I open myself up to him, and he begins to open up too.

After time passes faster than I imagined we're back in his car and I'm curled up in the passenger's seat. He looks at me and we exchange smiles. Some of the things he says don't give off any interest but his eyes are telling me a different story. We drive in his car, and I ask myself if we could be anything more than good friends. The silence between us isn't awkward, it's a comforting silence. As we drive home I smile to myself, I have finally met someone who understands me. The gravel cracks as he pulls into my driveway. I look up at him and he looks at me with a sense of pride. I shyly return the look and I open the door. He furrows his brows in concern and I look at him questionably. No hug? I laugh and hop back into the truck to give him a hug. His arms wrap around me and I take in his scent. I can only hope that things will turn out okay. We exchange goodbyes and I walk into my house. As the door shuts behind me, I lean against it and smile. I'm genuinely happy in his arms. A moment such as this, a night such as this, I will never forget.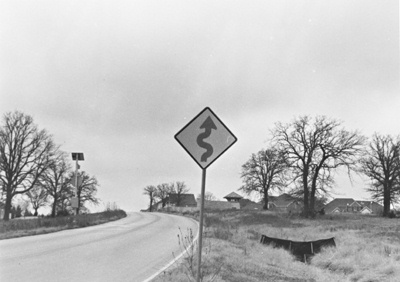 © Jill P., Highland Village, TX