I Remember
February 3, 2010
As I get out of the shower I remember the day you walked out us. I remember the day before you left, you and Mom were fighting. I was in the shower listening and praying to God that it would all just stop.
You took your suitcase and packed it. I sat on it to help you close it. As you walked out the door you promised that this "break" wouldn't last forever.

You were wrong. The next day we got the call that you were in the hospital from a car accident. I barely listened to the doctor as he listed off the medical terms, but the last word really caught my attention. "He's in a coma, there are no brain waves, he can't hear you."
Though I didn't understand Mom's decision then,I understand it now. She had to flip the switch on you because she loved you. People might say it was selfish, but that's what love is. Love is always selfish no matter how selfless people think it to be.
To this day, I remember. I remember how you would call me your angel. I remember you'd always have the time for me. I remember how you would walk into my room uninvited and sing. I remember how you always smelled. And to this day, I'll always remember that I love you no matter what. You're always watching over me, I love you Daddy.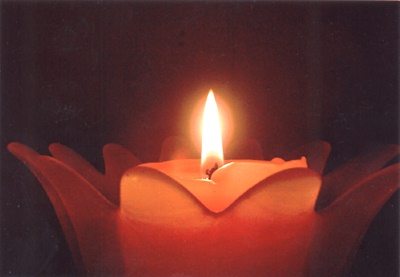 © Sayda C., No. Bergen, NJ