Alone She Was.
January 27, 2010
" I'm going to leave again." she said.
I didn't know how to respond. I was silent. "I'm going to leave soon." she said. She was serious, incerdibly sincere. Yet she wasn't scared if anything she was indifferent. "I'm ready to leave. I have to." She was staring at me as though she wanted me to tell her to stay. Yet at the same time I knew if I did she would fight. She would make sure she left and sh ewould make sure I knew why. I decided to humor her anyway believing that she would never really leave. So I simply said "Don't leave." "I have to, I can't stay here, I can't LIVE here." I knew exactly how she felt, but saying so would mean nothing to her so silent I stayed. " I can be ALIVE here, but I can't LIVE here. Do you understand? "
I paused she doesn't realize that these words could have been my own, they make me FEEL. I almost tell her to take me with her, I almost tell her that I've felt the same for years. "I understand." was my reply. She smiled at me, and what a Beautiful smile it was. " Good." She says "Well then goodbye."

As she walked away I realized my mistake. I realized as the space between us grew that I had just let the best part of me walk away. That she was what was keeping me alive. I realized the best part of me was gone and only the surface of who I was still remained. I walked away from the emptiness with tears in my eyes and an empty heart in my chest. "Goodbye." She had said.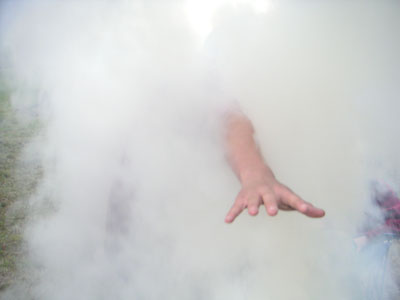 © Garrett M., Port Angeles, WA