My Snow Globe
January 26, 2010
When I woke up it was exactly 2:15 in the morning, I remember. "Oh my God." I could hear my mother saying as I walked out of my bedroom. Half sleep, the first thing I saw when I was close enough to the bathroom was my sister laying on the bathroom floor, my mom hovering over her. She looked at me. "Call 911!" I must have been standing there for a few seconds longer than expected, because she turned to me once again, still at my sister's side and yelled, "NOW!" I started stepping backwards. Eyes on my sister, lying there, I slowly turned then ran into my room to do as I was told.


I felt like it took years for the ambulance to get to my house. While we were waiting my mom told me to stay in the bathroom with my sister while she went to call my uncle. I stood there by the door, to afraid to walk inside, and just stared at her. She wasn't moving, there was blood in the sink and on the floor. I don't think I blinked once. I just stared.


Some how my uncle got to the emergency room before we did. My mom, refusing to leave my sister's side rode in the ambulance, while Ms. Lewis drove me. I guess she wouldn't mind waking up in the middle of the night under such extreme circumstances. When we met my uncle in the emergency room he ran towards my mom. As soon as she hit his arms she started crying and began to tell him all of what just happened. "I heard her coughing, and when I was getting up to see if she needed anything, I heard her fall." My mom continued talking to my uncle, but I refused to listen anymore. I wanted to wake up, I needed to wake up, everything was happening so fast. I felt sick. I sat down on one of the chairs in the waiting room and closed my eyes. After a few seconds I had to open them, because my sisters face was the only thing I could possibly think of.


About thirty minutes later the doctors came out and told us she was okay for the moment. They told us she was sleeping, but we could go see her. As much as I didn't want to, I felt like I should. My mother, uncle and I walked into her room. The beep, beep, beep of the machine was unbearably loud in the silence. My mother started crying again, as always Uncle Ryan told her everything would be okay. After 20 minutes of sitting there with my sister, they went to talk to a few doctors. I stayed in the room. I knew she was sleep, but I really wanted to talk her. I pulled the chair closer to my sister and began to speak.


"I borrowed your shirt, you know the pink one that you've been looking for. I don't know where it is. Sorry. I'm scared, because you never passed out like that before. I remember a long time ago, when I asked you about dad, and I told you to tell me everything you knew about him. Do you remember the story you told me, about the snow globe, and how you didn't like anyone to mess with it. It's the only thing you really have left to remember him by. Well, you're the only thing I have left to remember him by. You and I both know mom has a hard time talking about him, and Uncle Ryan changes the subject whenever we bring him up. So if I lose you, I won't have anyone to talk about dad. I won't have anyone to talk to about anything really.


"It's kind of like you're my snow globe, because I don't want anything to happen to you. I don't know, it makes sense to me. Sure most the time you get on my nerves, but you're my sister and I don't think Uncle Ryan and me can handle mom if anything happens to you. So let's pretend I never asked you for anything, I just want you to get better. I know you will. So tomorrow when you wake up, we're gonna go home, and everything is going to go back to normal, as much as it possibly can. See you when you wake up, I love you."


That was the last thing I ever said to my big sister. My Uncle took me home around 4 am, my mom was staying at the hospital overnight. She wanted to be there when Ashley woke up, but she never did. At about 4:30 in the morning on December 19, my sister stopped breathing.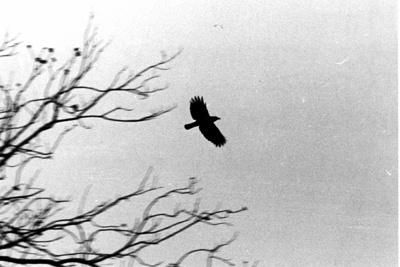 © Jacqueline T., Flowermound, TX