Leo ( I Promise)
December 23, 2009
Our lips were no more than a papers length apart, till I pulled away. I hope he doesn't hate me. Instead, he gave me a look of confusion, I somehow expected disappointment. " Is there something wrong?" Trace asked. I didn't know what to say, how can I explain 16 years of my life in a short reply? After 5 seconds thinking it over, I came to the conclusion that you don't, you just walk away with an "I'm sorry" and start drafting a speech for tomorrow.

At home, mom was cooking and dad watching TV. I had to tell him now, or nothing will make sense later. "dad, I need to talk to you. In private." Ma made the ' it's about time 'look. I've always felt that her expressions aren't needed when I have to talk to my dad. They never are. I led him to my room so that he could walk out if he needed. " What's up son?" I was lost for words, so I pretended to pick up some trash while saying " I'm gay dad. Mom already knows." That was easy, now all I have to do is look at him directly. When I turned around he asked me to repeat. I abhor reiterating simply because he knows darn well what I said. He made that face, a face of fear and despondency. I hate it when the ones you love are disappointed. Especially in you. He pulled me in to form a big bear hug. How infantile of me to say, it was warm, calming, wet? No, he was crying, silently. I pulled away, I felt as though I was his pillow. " why are you crying dad? I mean, I promised no secrets between us. This is what you wanted. Right?"
He shook his head. " Leo, I'm an officer, I see dead bodies all the time. No more than your age. I can't help but think 'these bodies are someone's kid.' Most of them well... I." He stopped to muster up the remaining words. " I don't want to find you dead somewhere." I could tell his was deeply disturbed. that scared me. I've never seen him like this, after all, he was a cop.

" Dad, I'm going to be okay. I mean I'm not having ***, I probably never will. I know what the Bible says about homosexuality. If AIDS is the worry, then don't be scared. I promise no ***." He smiled a bit, as if I was a young child who had just drawn a shrewd picture of him. " I don't mean dying from AIDS. I mean, gay bashers, gangs, anyone really. I see it all the time. You don't have to be gay anymore, even hanging out with gay kids and you're done. I'm just worried, you're young, so young. I don't know what me and your mom would do." The "man tears" came back. I had nothing to say as usual. So I sat there silent. " Promise me" He said sternly. " Promise me that you will be careful. There are too many people outside of our door that would want to harm you." "I promise." He let out a sigh. "I know you want to have boyfriends and stuff and we should talk about it." I stopped him. "Stop. I don't have a boyfriend so we'll save that for another time." No point in making him suffer, it's just too much to go through now. Besides, Trace is no boyfriend, he's just a not so secret crush that really likes me back. A look of relief came across his face.

I smiled, slightly because I'm one of the lucky ones who didn't get kicked out or scolded, beaten, or shunned. But then I felt a little scared, because my dad was right, the world today is never safe, people don't or won't understand. " What are you smiling about Leo?" He caught me off guard. " I'm just happy that I have a dad that didn't go overload and start hating me. Or throw me out the house. That's all." He chuckled like Pooh Bear. " Leo, one of the best officers I've ever known was gay. He was the type of man that gets his face on plaques and gets his name of the Most Honored Wall. Since the time I met him, I never let homosexuality define a person. Especially if you could turn out just like him." He looked off into the corner of my room reminiscing.

I had homework to be done and food to be eaten and shows to be watched. I never got around to calling Trace. I suppose Trace was going to get an earful tomorrow about my night, good thing he's a great listener.
CONTINUED.......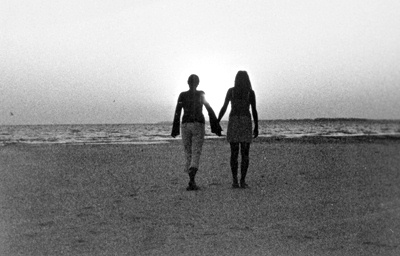 © Kim B., Marblehead, MA