THE RAIN
December 19, 2009
It rained again today.




As always, droplets of rain poured out of the Heavens in such quantity that if everyone around the world were to take each and every bucket of their own to fill the rain-there would not be enough empty dry buckets to spare the children in their games.




Like every other day of the year, it was a hot and humid afternoon. Scientifically speaking, when cold water comes in contact with overheated rooftops-water will evaporate to form STEAM. So we could say that it was a misty, drizzling Saturday afternoon.




I NEVER LIKED THE RAIN.




It was wet and cold. It brought destruction wherever it went. A silent assassin. It drenched my pretty clothes and make every living being in contact with over a long period of time sick in bed from a cold or a fever.




YET TODAY THE PRESENCE OF THE RAIN SOOTHEN THIS WEARY SOUL OF MINE .






I opened the window and placed my hand outside. As each drop of rain splashed gently onto my palm, they whispered "It's okay now, you'll be fine soon."






TODAY, the rain brings comfort to me.




TODAY, the rain brings back nostalgic reminisces of my teenage life.




Most importantly, TODAY- it cleansed my troubled mind.





Never once was I so happy to feel its presence close by.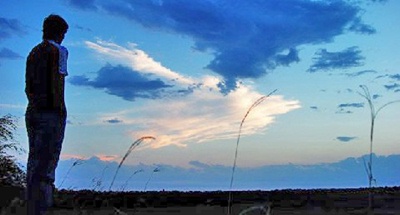 © Stefanie K., Katy, TX