The Story of Luke and Daisy
December 2, 2009
The Story of Luke and Daisy


There once lived a beautiful black and white dog by the name of Luke. He lived in a beautiful neighborhood on a no outlet street called Colonial Drive. His owners Kate and Johnny always zapped him (Luke has invisible fence). There next door neighbors has a cute Springer Spaniel by the name is Daisy. Daisy loved Luke, but she never got to go see him.

One day Hannah (one of daisy's owners) was taking her out, and Daisy got out and she ran over to Kate and Johnny's yard. Luke then started to chase Daisy around his yard. Meanwhile Hannah with a leash was trying to catch Daisy, who was now rolling around in mud. That same day Hannah and her mother Abigail had to give Daisy a bath because she was filthy.

One day Kate came over and told Hannah, Abigail, and Maria, that her husband Johnny was having difficulties seeing. So Kate took him to the eye doctor, and it turns out that Johnny was going blind. The doctor stated that he would be completely blind in 2 weeks.
So, two weeks passed and Johnny lost his entire sight.

Five years had passed and 17 year old Hannah was now a sophomore in high school. Hannah has not been doing her work this year because, she has been more focused on VACATION with her father Anthony, her grandparents Jill and Chris, her uncle Ben, and her cousins Heather and Meghan. Heather, the oldest cousin, lives in North Carolina and is never thrilled to see Hannah. Meghan, the youngest cousin, goes to Ohio State University.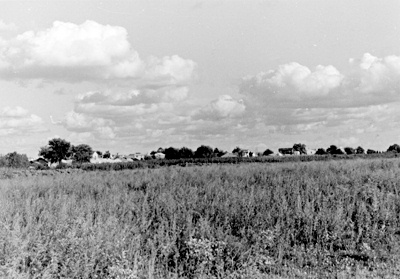 © Kelly H., Milford, CT