The Turning Point
October 1, 2009
Joyce always was the center of attention, but she didn't always ask for it, it kind
of came to her. She had beautiful golden blond hair, but it was always hidden behind a big black ponytail. Rules never applied to this adventurous teen. Joyce seemed like one of the happiest people in the world, but this was an illusion. She didn't get along with her parents and was always getting into trouble. The day was November 12th, and the whole town was going to the Peanut Festival. It was a fair with food, rides, and games. Joyce wanted to go, but her parents wanted her to stay home and help out around the house. It was more of a punishment for her misbehavior. Slamming her door, Joyce started thinking of ways to sneak out of the quiet house. Just as she sat down on her bed, Amanda, (her best friend since 2nd grade), called her phone. Amanda and Joyce had been planning on going since July, and nothing was going to get in their way. Throwing on her jacket, she climbed out of her window and ran up the street to the neighborhood playground. Amanda, Richard, and Shane were in a car awaiting her arrival. Joyce had a gigantic crush on Shane, and was thankful Amanda's boyfriend Richard convinced him to go. The group was raving with excitement as their destination grew closer. They were talking loudly and laughing as the green car glided down the fresh, paved road. As they finally screeched into the parking lot, Richard pulled out the tickets he pre-ordered online and handed them out one by one. The crisp fall air hit her face as the four friends walked up to the entrance. Joyce suddenly had a flashback to when she was a little girl and went to a county fair with her parents. She adored the way they acted like a happy, loving family. She started to fight with them at age 14, and strongly desired for that trust and love again. Shane poked her in the arm and asked if she was ok, and Joyce quickly snapped back to the present. She realized Amanda and Richard had walked off together and left Shane alone with her. "Do you want to go on any rides in particular?" He asked with a half sided grin.
"Not really, but I'd love some cotton candy!" Joyce flirtatiously took the 20-dollar bill from Shane's pocket and raced him over to one of the neat by counters. Meanwhile, her parents weren't suspecting a thing. They were cleaning the attic and had no interest in going up to their daughter's room. Even though Joyce seemed to be in the clear, something didn't feel right to her. She knew deep down that she was in the wrong, and was drifting farther and farther away from her parents trust. Shane was doing a superb job keeping her mind off of her enraging guilt though. He won her stuffed animals and shared lemonade with her as they strolled through the crowd full of people. Joyce had her eye on something from the moment she jumped off the ferries wheel. The Plunge of Doom. It was the tallest, and most freighting traveling roller coaster in the country. "We need to go on THAT!" She said with wide, hopeful eyes.
"Are you seriously telling me that?! I love coasters!" Shane was bursting with excitement. Hand-in-hand they ran to the front of the line, Joyce felt her phone vibrate. It was her dad. Had he figured out his only daughter had snuck out? Her head spun like competitive skaters in an ice rink. With a jolt of panic, she answered the call. Why hide the fact that her parents had figured it out. She placed the phone to her ear, and her voice cracked as she gave a weak hello.
"Joyce, your mother is in the hospital. I don't know where you are, but you need to come to the ER. I'll explain when you get here, just pray for her."
"DAD! What happened!" Tears unexpectedly rolled down her cheeks.
"Get over here now." She threw her phone into her purse and started to run.
"Joyce! Where are you going! I'll drive you there!" Shane quickly caught up with her, he didn't know what was happening, and all he knew was that he had to be there for Joyce. Shane stopped in front of the hospital and Joyce dashed out into the cold autumn air.
"Can I help you miss?" The clerk at the font desk asked.
"Yes, I need to know what room Elizabeth Casonvia is in. I'm her daughter and my dad just called saying she was hurt." The clerk jabbed at the keys on her computer and gave her directions to room 526. Her father was in the hallway, and sighed with relief at the sight of Joyce. He then explained that while she was out, a light bulb in her room caught fire on her lampshade. The spark wasn't put out quick enough and a beam above the ceiling collapsed and fell on her mom. This was the turning point in Joyce's life. No longer would she disobey instructions given or her parent's authority. Never the less, she was grounded for all eternity. Only now, the love was back.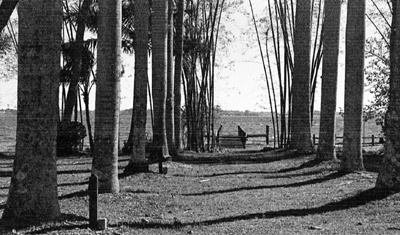 © Gizelle S., Miami, FL