Bunky
September 12, 2009
I know of a man called Bunk. He's lived up here in Keene Valley all his life, the son of the town carpenter, nephew of the Diner's proprietor, and grandson of the town selectman. Bunk was a wild one growing up; he was his father's son in every way, a boy who did anything he thought would thrill him, give a few seconds of being truly alive before sinking back into that subtle and pervasive boredom permeating the Adirondacks. But one summer Bunk went off, downstate I suppose, and came back a different sort all together.

No one around here talks much about what that boy did for those few months, except to say he never should have gone. Bunk came back with a head full of new ideas that stirred him more deeply than any reckless cliff jump or drunken binge ever could. He was excited with the simple dance of life in a way I've not seen since my boys were in diapers. But folks around here like hearing the same stories over again; Bunk had more to say than there were ears to listen. His father was particularly put off by those new things his boy thought so highly of.


Nowadays Bunk is the town carpenter (cousin of the Diner's proprietor, older brother of the town selectman) and lives in the house his father built with two hands and a prayer. The day his old man died, Bunk started adding an addition to the cabin. It was one of his fool ideas from years ago; he had always wanted a library.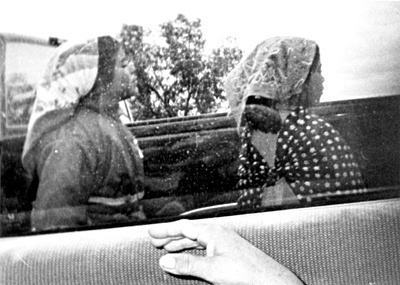 © Amanda M., Lewisville, TX