Dancing in a Dream
October 16, 2009
"Oh grandma!" Amy cried as she climbed into the stables.
"Ahh yes, isn't he beautiful?" Grandma Ann fastened the bridle onto the horses face and led the beautiful creature around in a circle.
"He's for me? Oh he's so beautiful!" Amy walked up to the horse and stroked his long pearl mane. The horse whinnied and pawed at the ground.
"What will you name him?" Grandma asked.
"Sampson." Amy smiled and hugged the horse around his long white neck.

Suddenly Amy woke up and groaned. She turned off her alarm clock and smiled as she remembered her first meeting with Sampson. She rolled out of bed and slipped on some jeans and cowboy boots. She raced out to the barn and mounted Sampson. She grabbed a hold of his silky mane and they trotted out into the waking world.
First, they trotted down the old dirt road that led to their farm. Then they burst into a full gallop as soon as they were clear. They flew and glided across the flower filled meadows and raced through field after field of grazing horses. When they started to follow us, we became surrounded. Sampson was the only horse with a white coat and rider so the horses around us let him lead the heard of pure power.
They galloped along for a while longer, then when they came to the Texas coast, burst into the breaking waves. If you were a spectator on the beach, you would have seen two magnificent things. One you would have seen the most beautiful horse and rider, and two you would have seen them dancing horse and rider as one.
Amy wished she could bottle up this spectacular moment and save it forever. The feeling inside her was too powerful to explain. If only Amy could save it for the tragedy to come would need the moment to help cheer them up.
It was an early Monday morning and before school, Amy got up and went to the barn to go for an early morning run with her best friend. What she saw was horrifying. Sampson lay near the back of his stall with a pained and troubled look on his face. She knelt down beside the beautiful creature and stroked his soft and silky face. Then she rushed to the house for her grandma.
Two days later, Sampson died.
Amy walked through the stables like a ghost. She cried for her friend. Sampson was the only horse she could love as much as him. She slept in his stall for days, skipped meals, and school was forgotten. Most of all she dreamed of the days when Sampson was alive.
One night, while Amy was asleep under Sampson's coat, She had a dream that Sampson was talking to her.
"Amy, please don't cry," He said, "I am happy now, I am in a wonderful place and I have a set of the most beautiful wings. I am able to watch over you every day."
"I miss you though, why did you have to leave?" Amy cried.
"It was simply my time to go. Nothing you love will last forever. Come and I will give you one last ride."
Amy climbed onto Sampson's back and grabbed a hold of his silky mane for the last time. Sampson broke into a gallop and they were back on the grassy meadows filled with bright flowers and galloping horses. Running, running through the maze of browns and tans and blacks. Running with Sampson and the other horses, running with power. The breeze whispered comfort and promise as it dried her tears. They pranced in the water once more. Amy laughed as the water once more tickled her bare skin. Sampson danced with Amy and they glided across the fields again. Soon they were back on the farm.
Amy felt herself slipping off of the back of her best friend. She smiled as he said to her, "one day, you will be an angel too,"
Amy woke to a bright warm day and remembered what he said and felt those words touch her heart.
Many, many, years later, Amy lies on her bed as an elderly lady. Her children and grandchildren sat beside her as he spoke her last words. Soon she was fading. She felt the life leave her body and Sampson's words flashed across her mind. "One day, you will be an angel too."
Soon enough, Sampson was there. Amy was thirteen again and they took off for the waves.
Then they were dancing.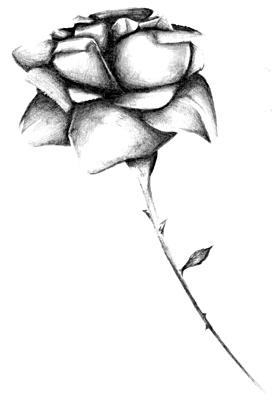 © Yisrawayl G., Philadelphia, PA