A Modern Fairy-Tale Part 4
July 29, 2009
Tears gush from your eyes, your mascara runs and you don't care. Can this really be happening? Noah walks slowly, deliberately across the stage as his name is announced, takes his diploma and looks down, looking for you and smiling. Jude takes your hand, crying himself now. Your baby is all grown up. Where did the time go? Noah's fiancée stands next to you and holds your other hand. Your life is perfect.

Not that it was easy, of course. When you married Jude it wasn't as if he was rich. He had money to live on, sure. But it was four years after that day in the park before you got married, on the same day, and in the same park. And it was five years after that before you had your own home. God really must have sent him to you. You don't know why, and you don't know how. If it weren't for Jude's perceptive hearing of God's voice that day you had Noah, you would still be waitressing. Noah would not be graduating from college, ready to begin pre-med. Emmy and Luke would not be sitting next to you, cheering for their big brother.

You remember your wedding day. Your mother sitting in the front row, your father walking you down the aisle. It was an easy reconciliation when the rift was an imagined one. They did not hate you, it turns out. They didn't care what you did, you were their daughter and they agonized over it when you disappeared. It's was Jude's idea to go home, of course. He wanted to meet them. Thank God he did. They welcomed him, you, and Noah with welcome arms.

Your Prince Charming maybe wasn't the King of Mauritania, but he loved you, he accepted you and your past, he adored Noah, and he had to be sent by God. Who somehow knew exactly what you needed. He didn't let you kill yourself. He brought you through a life of misery. He gave you happiness when you thought you would never know it. You made your choices, you messed up your life. But recovery is always possible, as you have learned. Life is good.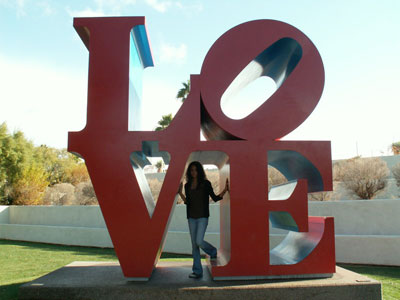 © Shannon E., Glendale, AZ