Ordinary
May 23, 2009
Once there was a girl. She was a plain girl, brown-haired, green-eyed, grew up in South Carolina. She went to church, played guitar, did her school work mostly on time. There wasn't really anything all that special about her. That is, until she opened her mouth. When Keki spoke, people listened, and not just the boys either. Boys, girls, adults, children, that girl caught anyone's attention when she opened her mouth, whether she was whispering, screaming, or singing.

Of course, with a voice like hers, people were always telling her that she would go places. She was outspoken yet gentle, always able to get her point across without offending anyone. The only problem was that she didn't know what it was that she would do with her talent. She could go into politics, of course, but what seventeen-year-old girl wants that? Then there was the possible singing career, but everyone knows that few singers actually make it in the world.

Then one day it came to her. Keki would save the world.

It's a simple goal, when you think about it, saving the world. Anyone could do it, she thought. If she could change just one little thing, maybe it would make a difference. Boy was she right.

It was a sunny day in February, if I remember correctly, although, all days with Keki seemed bright. I was sitting in my house, minding my own business, when there was an urgent little pounding on my door. She chattered quickly for a while, but all that I remember are her parting words: "So goodbye. When I come back, things won't be the same. Or at least, something won't be the same." And that was all.

So, what was it that Keki did that was so life changing for us all? Some say it was many things, and others say it was nothing at all. She prayed to God every day; she planted a tree in the forest; she slayed the Dragon of Death; she flew to another planet; she volunteered at a children's hospital; she had dinner with a homeless man. People have told me all of these things about my childhood friend, and now all that I know for sure is that ever since she made that vow, the flowers have bloomed a bit more beautifully, people have smiled a bit more easily, and the sun has shone a bit more brightly (and that's not just my opinion, but a known fact).

What if we were all like Keki, the not-so-mysterious mystery? Saving the world can't be that difficult, can it?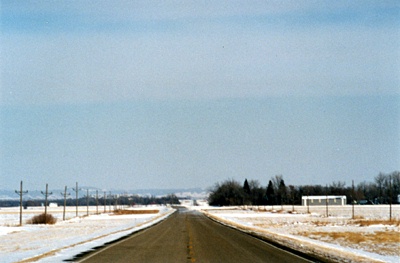 © Cole D., WIllow City, ND