The Dragons
May 29, 2009
Chapter 1
The Year 2015, Zac's house:
"Zac!" I yelled.
"What and stop yelling I got a nasty headache." Whispered Zac
"Sorry you feel ok?" I asked
"No" he said with a little louder voice.
"I can get Lauren for you and so she can comfort you too."
"WHAT, no, and OW!!!!" He yelled at while rubbing his head.
"Well sorry Mr.Grummppy man!"
*********************************************************
Chapter 2
One year later: Zac, Lauren, and I went to a NFL football team.
The Announcer boomed "WOW!! She now has a record for being the first woman in the NFL.
Zac and I were "come on you got to be kidding me she just got here and already a record" "actually I got 2!"
"For being the first woman to be quarterback." She butted in.
I have a felling you going to be good." We had smirks on our faces. The football team was named the New Boston Demons. It was their first season in the NFL so the free agents got assigned to the team but we weren't free agents but we were from collage teams and we were rookies, new comers. They needed some good people on there team so we had to go on there team. We really wanted to go to the defending champs Montana Kangaroos. They had a lot of good guys on there team like Andrew Henderson ya he good at football. The Demons lost every game because it was there first year. There record was 1¬-14 the coach was so mad at everybody but Zac, Lauren, and I. After the season he said that you players are the best! We all went to the pro bowl even though being the worst team in the NFL.
*********************************************************

Chapter 3
Next Season: The New Boston Demons went to a new state/town and a new name. Their new state was in Wisconsin, there town Two Rivers, and their name is the Dragons so let me put this all together the Wisconsin, Two Rivers, Dragons. Their real name is the Two Rivers Dragons. There abbreviation is TWD and you already know that stands for so I don't have to tell you that now. There general manager traded coach and a bunch of players. There new coach was Jeff Kinanada (Kin-ana-da). The Dragons traded all over the NFL. From the Kangaroo's that we traded were some Wide Receivers. We got Andrew Henderson, Brenen Willert, and Cameron Pelnar. We got Cornerback Aaron Riley. There first game was Dragons V.S Packers and won 21-10. The dragons won the next 7 games so they now are 8-0 witch they are undefeated and the only ones that are undefeated. The only ones that could beat them is the Montana Kangaroos witch are 7-1 they haven't been good lately there been winning by a touchdown or a field goal.
At the end of the normal season: Our final game was against the Montana Kangaroos, we were up by 3 and the score was 60- 57. They had the ball at our 43 yard line fourth down 2 seconds on the clock the field goal unit was on the field there team with our team and the whole crowd was on there feet. They hiked the ball we all were like all man we're going in to over time. But we did have hope in us though. The ball was hiked; the ball was in the air but then Zac blocked it. We came to win the game Zac got the game ball because he won it for us.
*********************************************************
Chapter 4
The playoffs: The Two Rivers Dragons record is 16-0. There first game in the playoffs was against the New England Patriots we kicked there butt the score was 82-7 we gave them the first touchdown because we knew we were going to win. The next game was against the San Diego Chargers but we beat them easy well too easy 99-0 we made another record though for again being the highest score and for being the biggest up set win. Let's just say we went to the Super Bowl.
"YA YES WE DID IT!!! SORRY BUT YA!"
*********************************************************
Chapter 5
The Super Bowl: When we got to the Super Bowl we weren't surprise cause guess who was there with us the Montana kangaroos they only lost one game and that was from us. They almost went to overtime with us but Zac blocked the field goal. If it wasn't for him we might have lost that game in overtime but we are undefeated (which means never lost a game and the best team.)
Lauren asked me "Why are we here when we could be at home watching this game."
"Then you wouldn't be the first" she stopped me form finishing my thought
"I know, the first woman to play in the NFL"
"Aren't you glad though that we made it" "Yah but"
"But what" "it's getting late I am going back to the hotel."
"Hey Zac what did you do with Lauren"
"Nothing" "she seems upset.
"Wait I know you broke up with her didn't you"
"NO what do you!?"
"Bye it's getting late I am going to the hotel.
Next morning: "Dude you got to get her mad didn't you!" As I yelled at Zac.
"I told you already I didn't do anything."
"Alright but did we forget something like birthday or anything else." I
"I don't know, but I think I know what will cheer her up." With a smirk on his face
"What!" I exclaimed
"YA! Party baby!" Zac yelled
"What no you just like parties don't you!?" I asked
"You bet I do! And still we should give her a party." with a lower voice Zac
"But I think a party wouldn't fix her sadness."
"Well let's just get to the stadium before we can't play and lose."
"OK" running to the van
When we got there we were so surprised about how many people were in the stands. The Montana Kangaroos were all on the field getting ready for the game. Now we were going to the middle of the field for the coin toss. They were the visitors so they picked either heads or tails, they picked heads. The referee through the coin up and landed on tails so we picked receive.
End of 1st quarter- 7-14 Dragons leading.
End of 2nd quarter- 33-36 Dragons leading.
End of 3rd quarter- 40-40 all tied up.
5 minutes left in the 4th quarter Zac gets hurt
"We're done, we lost!" I said sadly to Lauren.
"Not yet" she answered me
"Yah YET!" as I told her a little madly I yelled
"Let's just try our best though" after I sighed. At 3 seconds left in the game the Montana Kangaroos had the field goal unit out just like the last time we V.S. them its all tied up 47-50 at their 37 yard line here we go again.
"WAIT!" yelled the coach
"What" said the referee? Referee
"I got a player that can play"
"Who?" said the referee?
"Zac Miller"
"Take him out here then and hurry I got a game to ref."
When he got out we had a sigh o relief that we have a better chance of winning now. They hiked the ball and there's a flag. We were all thinking in our heads "Now what and hope it's not on us."
The flag was against the Kangaroos for having 13 players on the field when you're suppose to have 11. So now they're on their 42 yard line. Now that's a 47 yard field goal. (That's long.) They hiked the ball and Zac Miller blocked the field goal!!!!!!!!!!!!!!!!! "WE WIN, WE WIN THE SUPER BOWL!!!!!!!" Zac, Lauren, and I won it. Lauren made more records one for being the first women to have a successful season and for being the first women to win a Super Bowl!

Chapter 6
In the summer: "Sorry Zac but I am breaking up with you" sadly cried Lauren
"Why" questioned Zac
"I don't think it's working out with us" answered Lauren
"You net some one else didn't you!!" he said very madly
"No I didn't. me and you don't' have the same likes like I like ice cream and you like … um um pie."
"That's why you're breaking up with me because I don't like ice cream, cause you know what I do like ice cream and I don't like I love so what ever ex-girlfriend!"
"No, the point it's not working out with us OK. Bye Zac" as Lauren said sadly
"Bye Lauren" the Two Rivers Dragons never played a game again. They had the best record in history 21-0 (that's adding the play offs) sorry it ended so sad. Some of this may come true.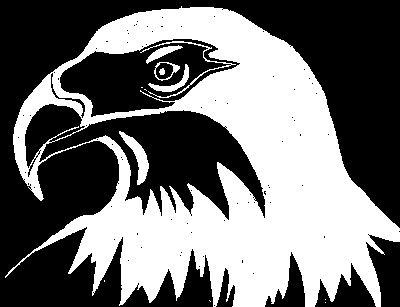 © Matt H., Gulfport, MS