The Sun Still Shines
September 24, 2013
"Sophie Scholl, your sentence has not been repealed. The time is now 17:00 and you are to be executed for high treason." You do not wince, you do not cry. You are going to die for speaking the truth about Hitler. You did what few others have dared, will dare, to do. You dared to make a stand, for what does your death matter if it means others will rise against the Third Reich? Shaken from your mind, the guards grab you and drag you through a courtyard, the last stop before the room of death.
"The sun still shines" you shout, knowing these words to be your last. And it does still shine. There is still hope for the people. Quickly you are dragged into a perfectly white room. There is nothing but a guillotine on the floor and a cross on the wall. Chin up, solider. You don't regret this death. Heaven is only a step away, and your dear brother Hans will join you within minutes. The guards lift you up quickly, slide you into place. There is the crash as the blade comes down and then darkness.
Your name is Sophie Scholl. You are 21 years old. Your head may be gone, but you live on. What the Nazis don't realize is that bodiless heads can still talk. The White Rose will not be silenced. Germany will soon be free.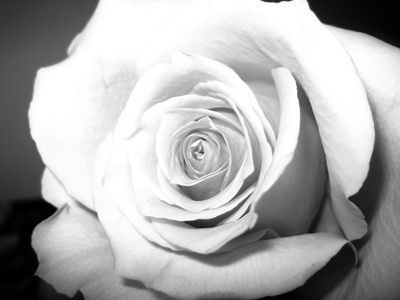 © Kimberly C., Houston, TX