Diary of a Dust Bowler
June 29, 2013
April 5, 1935
My father dragged us to Texas four years ago. He was a suitcase farmer; he wasn't even supposed to stay here. But when those other farmers started planting that winter wheat, turkey red, he decided to stay. He decided that we'd stay. That's why I'm sittin' on inches of dust, boarded into my home like a caged bird, watching the black blizzard through the edge of the window. The dust is coming fast; I don't think Pa is going to make it this time. So stupid. Why the stay in the fields to plant more wheat if it'll just be blown away? Sally's coughin' again, has dust pneumonia or something, but Ma already coated her throat with kerosene and lard. Now she's just trying to sweep the dust into a pile closer to the door.

April 9, 1935
Pa yelled at me for stayin' in the house yesterday instead of coming back to the fields. He says I got to be a man. But really, it ain't manly for him to walk around coughing up dirt as black as tobacco juice. It ain't manly to live on cornbread, beans, and weeds. Those government checks and food handouts could help us. But Pa won't let us take handouts or sell his dying cattle to those government men. He won't let me take a dust mask from the Red Cross, either, but I got one for me and Sally.

April 10, 1935
Only a little crop is left now, but it don't matter. The jack rabbits will destroy it soon enough. Pa dragged me to the rabbit drive again today. This time instead of using shotguns, we just got the rabbits into pens and started banging them with clubs. Sally cried the whole time. When I got home, she clung to my leg, sobbing about the poor babies' screams. She wouldn't even look at Pa; she knew that he had made me do it.

April 12, 1935
Another black blizzard today. Pa made me stay in the fields with him, but I was able to slip on my dust mask without him seeing. Not that he could see it; the sky was so black I couldn't hardly see my own hand. The dust was piled so high that we had to dig with shovels to get back inside. Ma had to wash the cupboard and the dishes all over again, even though we didn't eat off 'em since before the storm.

April 17, 1935
The birds flew away this morning. I remembered something that Miss Smith said about birds being the first to leave before something bad happens, so I ran back to the house. Pa didn't come.

April 20, 1935
Pa is dead, suffocated near a bunch of rabbits. We cut open the rabbits and found their stomachs packed with dirt. I bet if we cut open Pa we'd find the same. They call that storm he died in Black Sunday 'cause the sky was so black. It still is. But Ma and I will be wearing black for the rest of the Sundays we got left.

April 21, 1935
This newspaper man John McCarthy encouraged us all to join his Last Man's Club and stay on the Great Plains and support one another. Sounds like the kinda thing Pa would have joined, but look where his thoughts got him. No, we're leaving for California tomorrow, following the Jones's and the Brown's. Mary Lou and her family is staying, but we promised we'd write each other. This explosive man Thorton thinks he can use dynamite to change the air. I don't really care; I ain't gonna stick around to find out if it works. I just want to get out.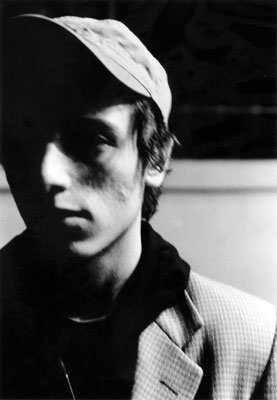 © Ariel L., New York, NY