The Last Letter
March 17, 2011
The woods was quiet, except for the flicker of the fire and the whimpering of an old Indian woman rocking herself inside the cave.

The letter was sopping wet with her tears.

Avani re-read the lines, her breath shortening with each word, until all air stopped and she could only pathetically mouthe the ink.

The only sound was the frog's croak coming from her heart as it screamed its screeching cry to the starless sky.

Her entire being trembled.

Thoughts were unable to be thoughts, just mindless knowledge, incomprehensible and detestable.

She was a pitiful and terrorizing sight even to the taunting trees with her eyes dark, sullen, and wild like an owl's, her lips bleeding from the sharp stalactites of her mouth. Wrinkles increased with each cry like rings formed in water at the impact of a stone.

The arrowhead darkness became even more blurred as the tears continued to drip down her cheeks. The woman pounded her fist against the hard, sodden earth, making the beat of the drums. No matter how hard she sobbed, the situation remained.

Avani's husband, James, was dead, and her sole joy found in a small child had been ripped apart by his fellow men. Her husband had come when the white men had invaded the land. Avani and James fell in love and were married by her people. Among her tribe, it was not encouraged to marry a white person but neither was it forbidden. However, news reached James's people two years later, and an attack was made on both the tribe and her new family. The tribe willingly surrendered them. James had urged both her and their child to run. She wouldn't leave him. As a result, they were all captured. Two days later he was executed right before Avani's eyes. Then for several years Avani and Shweta were enslaved to the very people who had murdered James. She was released from the white men, but her daughter Shweta remained to live among them as a slave. She never saw her again.

Although these events were past, Avani still kept Shweta's blood-red bead necklace. It was her only link to life and sanity. She had to keep going for Shweta. She had to keep trying to find her. She had to keep crying and clutching the blood-red beads. She had to keep the last letter from James...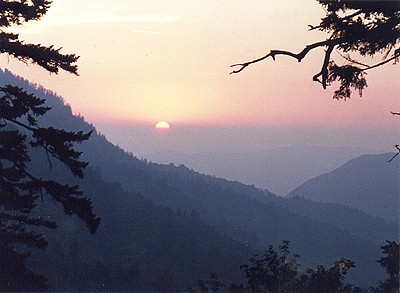 © Nicole P., Gouvernor, NY