Robin Hood is Back
October 19, 2010
"Robin's coming!" a young boy screeched at the top of his lungs as he sprinted through the dirt streets of the small town of Locksley. "Robin of the Hood! Prepare for Robin!"

"James!" I called out the boy's name. As he ran past, I grabbed a hold of his arm forcing him to stop. "What is this you're calling?"

"Robin is on his way, Madame," James explained.

"Don't spread rumors, my dear boy," I scolded him. "You'll be labeled as a liar."

"But, Madame, it's not a lie," James contradicted. "I saw Robin and his Merry Men with my own two eyes. I heard him say he was on his way to Locksley."

"And you think Robin wants everyone to know his whereabouts?" I questioned. "Of course not! If the sheriff was to hear of this… Well, Robin would be ambushed." I released my grip. "Now. Go tell everyone of your mistake," I ordered. "And take Ebin with you. He needs to get out of the house."

As James hurried away with my son, I crouched down to continue my work of milking the cows. By the time I had collected ten pails the sun had already begun to set. I ordered Ebin to bed and set about my chores of cleaning the house. Once the night had fallen and I knew that none would be wandering about, I tied my cloak around my neck and set off into the night. Alert at any unusual movements I rushed through the streets, barely making a sound. In the distance, at the throat of the village, I noticed the distinct outlines of men on horses. One man dismounted and instantly I knew who it was.

"Take this back," the man ordered. "I'll meet up with you later." The man turned, and instantly stopped at the sight of me. Instinctively, we dashed towards each other. As we met, he wrapped his arms around me, embracing me.

"Robin!" I whispered, my voice filled with a longing love. "It's been ages."

"Maid Marian, my dear, my love," Robin whispered in my ear.

"It's Genevieve now, remember? I've been Genevieve for nine years now," I corrected as we broke apart. Robin grasped my hand in his as we strolled down the streets into town.

"Ah, yes. And how is my son?" Robin asked.

"Oblivious as usual," I said. "And don't you go changing that. Ebin is perfectly happy not knowing that you are his father."

"May I see him? Just once?" Robin asked.

"No. He's my son, and I forbid you from seeing him," I said.

"He is my son too," Robin argued back.

"You chose helping others above your own son. You could have become someone else as I did, but you chose Robin," I argued.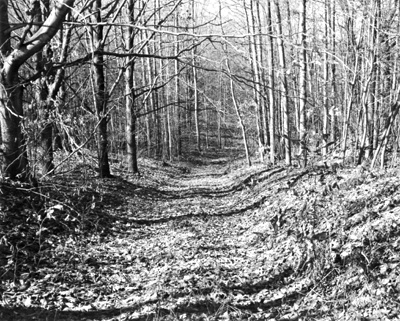 © Nik F., Clarkston, MI