Mr. World
March 17, 2010
It was a good day for Mr. World's class; it was show and tell day and Brittany had brought cookies for all her friends. They sat and ate hungrily, little Inda, Afra, and Jamie all grew and grew from the delicate morsels. They all basked in the sunshine and smiled. Meanwhile Germaine, Francis, and Spana sat in the corners with their small friends, they didn't have cookies today, all of them looked at Brittany with jealousy.

There was more cause for excitement today than sugar though, for the class had a new student, Colin, Colin was very new to the class and he looked around excitedly at all the wonderful things. He met all of the other children and Mr. World assigned him a seat, Colin sat in a chair that no one had ever been in. He talked with Francis and Spana, but Germaine stayed away with her old friends. Brittany had the best impression on Colin though and by the next day of class he was clearly under her wing.

Colin was soon seen eating the same cookies Jamie, Inda, and Afra ate, but he ate more hungrily than the rest. Brittany realized that Colin was eating too much, but she couldn't stop him and all the while he grew and grew. Soon Colin asked Brittany for the recipe for the cookies and she gave it to him, hoping he would make his own and let the rest of her friends eat hers. He did and he ate all the cookies he made, growing and growing larger still, then he got into a fight with Brittany, a big fight and Francis, so jealous of Brittany saw his chance at last. He got his friends together and fought for Colin and helped him break away from Brittany for good.

Francis and Colin were friends for a while, but Francis was depressed and soon left Colin alone just after giving him her extra table for a few cookies. Colin was ok though and soon began eating more and more and growing and growing. Jamie, Afra, and Inda soon broke off their friendships with Brittany too and Brittany was very sad and sat in the corner to cry. Colin walked up to Brittany and said it was ok, they hadn't fought in awhile and perhaps it was good that they become friends again, however Colin was still getting bigger and soon he needed more room to move, he had to fight someone. Spana was closest so he got into an argument with her and kicked out of his side of the room. Colin made new friends that day; Max and Cub were soon found hanging out with him.

Max and Cub soon found themselves in a strange friendship, as many times, they had to give their cookies up to Colin, though his temperament kept changing. Some days he would threaten them, other days he would negotiate deals with them, and still other days he was kind and generous not caring for his own gain, yet on each day he smiled in such a disarming way. Every once and awhile if they didn't make the right decisions, he was quick to take a whack at them. However, it was good that whenever, Francis, Brittany, Spana, or Germaine tried to hurt them, Colin would step in to stop them.

Eventually the whole class resented him and Mr. World put Colin in time out. Stuck in the corner with not a friend at all, Colin decided he didn't care about the rest of Mr. World's class. Then one day, a huge fight erupted in class, Germaine and her friends Jan and Ital, wanted the whole room for themselves, they fought for a long time over one half of it, and Colin was ok, because it wasn't his half. Then Jan came and hit him from behind so he got horribly angry and knocked Jan back, kicked Germaine off Francis and Brittany, and Ital surrendered out of fear.
Everyone lifted Colin on their shoulders, he had stopped the fight and saved the day, Mr. World was very happy with Colin and gave him a gold star. He was a force for good so they said, all but one, a boy name Russell sneered in the corner at this celebration, he had plans for this room, big plans. Mr. World felt a chill.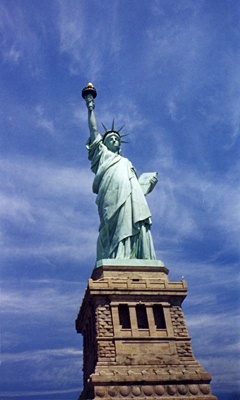 © Michelle S., Loda, IL