The purple hood
February 1, 2018
Roman has been hunting down the illusive Purple Hood for months. The Purple Hood was threating his kingdom. It was Roman's sworn duty to stop and incapacitate any threat to his kingdom. The Purple Hood even kidnapped the Dragon Witch, the vilest villain ever known in the Overworld from the Prison of Forbidden Thoughts. What possibly could the Purple Hood want with that scum bag? Roman and his all-knowing insider into his kingdom, Logan, tracked down the Purple Hood to an abandoned warehouse. Logan thought the Purple Hood was keeping the Dragon Witch inside. Roman opened the warehouse door slowly, checking the corners of the massive space with his crossbow, and walked on in. It was so cold inside he could see his breath. He could see plump rats scurrying across the floor. He could see remnants of what the warehouse once held. "Logan are you sure this is the place?" Roman said into the communication piece on his ear.

"Yes, I think so," replied Logan. "Unless they hacked the tracker, stay frosty."

"Will do," replied Roman. As he walked he kept checking his corners with his crossbow. The cargo bay was so dimly lit he could barely see one foot in front of his face.

"You shouldn't have come here Prince Roman," he heard someone say. It wasn't Logan. Roman looked up to the catwalk above and saw the Purple Hood. The Purple Hood was wearing a black leather jacket with purple patches of fabric. Under the jacket was a bullet proof vest spray painted with purple cloud and a lightning bolt. The bolt glimmered slightly in the dark. The Purple Hood jumped down and walked toward him. "Not taking out the Dragon Witch was a big mistake, but certainly not your biggest. You let the love of your life die at her hands."

"How did you know about that? Who are you?" Roman demanded as he raised his crossbow and prepared to fire at the lightning bolt across the Purple Hood's chest.

Purple Hood reached up and took off the helmet. Roman's mouth fell open. Under that hood was the love of his life, Morgan Le Faye. "Morgan?" he said in a half whisper. She was as pretty as the day he lost her, but something was different about her, mainly the mystic purple scar over her right eye.

"I guess you didn't bother to look for a body in that rubble," said Purple Hood aka Morgan. "The Dragon Witch cursed me. She tortured me for weeks after that building blew up." Morgan then pointed to the scar above her eye. She continued, "Luckily someone found me when she dumped my unconscious body in the garbage. My only question is why did you leave Dragon Witch alive Roman? I thought you loved me! If she took you from me I would have searched to the ends of the Overworld. I would have took out that pathetic piece of trash." She looked over to a door on her left and started to move toward it.

"Well, I guess not all fairy tales have a happy ending," Morgan said. She kicked open the door and grabbed the tied-up, magic deprived Dragon-Witch by the chest in a human shield position. Morgan unsheathed her purple katana and held it to the Dragon Witch's throat. "If you want to stop me, you'll have to kill me," Morgan said.
Roman lowered his crossbow. "Morgan La Faye Sanders, I always loved you even after you died. I'm sorry about everything. Please, you don't have to do this. Come home with me, come back and live in the Mind Palace. You don't have to be the bad guy."

She knew in her heart that he was right. She let the Dragon Witch go and dropped her katana. She fell on her motorcycle armor-clad knees. She put her face in her hands and started to sob. Roman dropped his crossbow and ran over to her, holding her in his arms.

AFTERMATH

Morgan forgave Roman and moved back into the Mind Palace. Logan was shocked and relived that she was alive. Morgan rekindled her relationship with Roman. As for the Dragon Witch, her scaly hide was thrown back into the Prison of Forbidden Thoughts. They all lived happily ever after.
THE END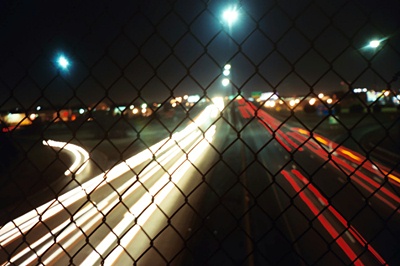 © Jordan L., Wichita, KS