Goodbye
March 30, 2015
1500 years ago, you captured me. Put me in a box, and left me there. But the magic of that is no one could get to me. I've been sitting here, for centuries, wit no one attacking me. And with no one attacking me, I've had time to think. Time to think about humans, about how, after everything I've done to protect you, you still think of me as dangerous. And I know that's the only opinion of me you'll ever have, simply because I'm dangerous. But guess what? I've escaped. And I now know that Daleks aren't the most feared things in the universe.
In 1500 years, you've managed to take over the entire solar system. And you joined forces with the Daleks to do it. So I guess, once I find my baby, I'll simply erase you from existance. Because a thousand years is a long time to think. And I realize that you will never evolve into what I thought you would. I helped you one to many times and you turn into monsters and murderers. 
I'm sorry Rose. I'm sorry Donna, Martha, Amy, Rory and Clara. But I'm going to have to destroy your planet now. I'm going to travel back in time, and cut it off before it started. I'm so sorry, but you will never have existed. All I need to do is travel back in time and make sure that the Daleks never explode the star your planet is made of. 
But I can't. Not before one last goodbye. So goodbye companions. And Rose Tyler, you must remember: I love you.
Goodbye, human race.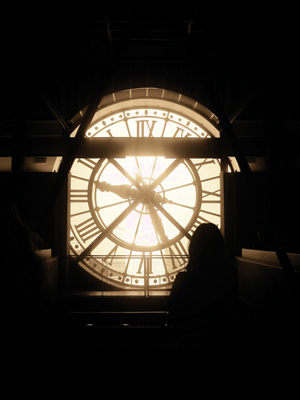 © Treza R., Kalispell, MT