3 Wishes
May 16, 2012
I am pretty sure that most people have been asked what they would do with three wishes. If I had three wishes from a genie I could accomplish many things with them. Unlike many other people I would use them wisely and strategically, while other people use them immediately and use them on childish wishes. I know that the genie would not accept more than three wishes, so I just narrowed it down to 3 wishes that would be the best for me.
First of all, I would wish for the genie to not twist the wording of my wish around or somehow make my wish come out in a way that I did not expect. By doing this, I ensure two wishes exactly how I wish them to be but, in return I lost one.
Then, I would wish for absolute omnipotence. This would let me have power over everything. I could jump off a building and I wouldn't die. I could go into the army and I wouldn't die from any wounds. I could eat 30 chocolate bars and not gain a single pound. I could try to fail in my English 10 Pre-IB class and still get a high grade because I had power over everything. I could even stop Mrs. Malone from haunting me in my sleep after I was dishonest. I would not be selfish with my powers because I would help other people all around the world with their problems. I would extend the lives of my loved ones and myself so we could live longer together. I could end all wars, end poverty, end the energy crisis, stop global warming, fix the global economy, save people from danger, help the sick, end all discrimination and prejudice and educate everybody around the world.
My final wish would be to have true friends. Even with omnipotence, you can't force friendship. I would be able to make it happen, but I would want their consent in it as well. There is nothing like true friendship. All the fame, power and money in the world still might not make me happy because I would not have true friends. After a long and happy life of omnipotence and fun I would end my life peacefully knowing that I had been good person.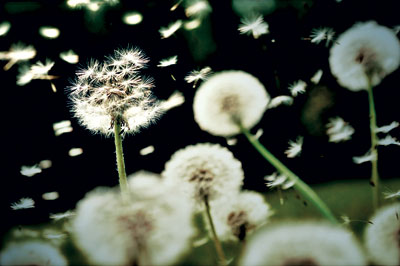 © Haley L., Anchorage, AK