Pins and Needles
August 4, 2011
Their eyes rest on you,
the new girl.
You, the new girl
their eyes bore into you like pins and needles that prick your spine,
gives you goosebumps and they rise. Everyone knows your name. Where do you go? Their eyes on you, as if they long to tell you something you don't know. Sweat begins to bead upon my brow. Pure pressure is now. I can't run away when eveyone is looking drop dead gorgeous in the face. Someone else's body, someone else's face. If only they knew what I'm feeling. Pins and needles if only they knew what that felt like.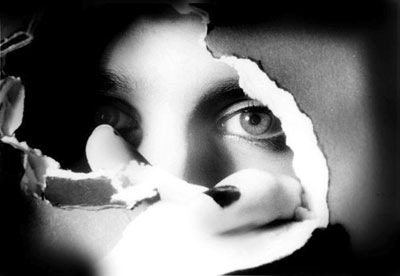 © Tabatha B., Peoria, IL