The Raven
March 16, 2010
I was exhausted and lonely on a midnight sadness of Lenore. Suddenly I heard a faint tapping. On a December night I walk towards the door asking for forgiveness for being so chicken. Opening the door to find nothing, I'm quite panicked, without broken silence.
I begin to whisper, "Lenore?", who I miss so dearly. The tapping started again, just the same but with an increasing volume. I open my shutter, and right then a raven flutters in and rests sbove my chamber door. I question myself its name out loud and unexpectedly getting a reply of, "Nevermore." I automatically assume he will leave me too and mumur, "Doubtless." Why would he come to me I thought as he once again replied, "Nevermore." I pushed my chair forth the door wondering why "nevermore." Looking in his blazing eyes still thinking I finally decide that God sent him from the heavens above but,"Nevermore," was replied. I beg to know if he is a bird or the devil and still got nothing but "Nevermore" into the silence.
As I begin to get annoyed I demmand for him to leave and to take every sign of him being here with him. "Nevermore," Quoth the Raven. And the raven still has yet to leave, sitting beside Pallas with the lonely reply "Nevermore."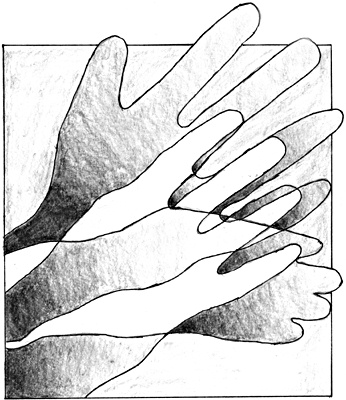 © Dawn Grace R., Barrigada, Guam