Because of You
January 12, 2018
You should be here, Raelynn. I always thought you would be my Maid of Honor. You should be the one standing by my side, the one who tells me that today is my day, but also the one who tries to steal the show. But you are not. You are not here because you left me. Because your lung cancer thought it was okay for you to leave your best friend. The one who is broken hearted. You are the only reason I am here today, marrying the love of my life. You ruined me when you left, you left me alone in this terrible place, and you left me broken hearted. You taught me how to do things for others, how to be a good human. You were the only reason I had any faith in humanity, the reason I believed in love. You were the one who I planned to be my child's Godmother, but you are not. You ruined me, and now I have to learn to live again… without you by my side, holding my hand every step of the way, encouraging me to keep living, to keep my strength, to keep my head held high.

The white daisies and red roses covered the altar. Every seat welcomed a guest with a note and a small red carnation. The church had what seemed to be the biggest stained glass window that the world had ever seen. The room overflowed with friends, family, and love. Red bows aligned the aisle as the musicians fill the air with constant melodious sounds.
The world had never seemed so right, so welcoming to Bryn until this day. She was to marry the man of her dreams, to never be alone again. He was a man who was as loving as a mother to her baby. Nothing in the world could ever compare to the feeling of this day. How can one describe such feelings? Love, hope, anger, joy, sadness. She felt it all, every moment, every emotion. It was all there on this day. Bryn was never going to be okay with Raelynn not being there for her big day, how could she?
Conflicted, she prepared herself for the biggest moment of her life. Simply saying "I do". Her dress with a long, lace covered train made her feel like a princess, a feeling few things could give her. Her makeup, simple and glowing, giving her the look of perfection. Her hair, done in the prettiest updo anyone had ever seen. Everything about this day was done in the memory of Raelynn.
I can do this, I'm sure she's watching from above… or at least I would hope so. Why do I have to do this without her? It's fine, I know this is what she wants for me. But what if…
"Are you ready to see the groom and become Mrs. Jones? You have 2 minutes Bryn," Shelby, her wedding planner, spoke with force.
"I mean, do I really have to go? I don't know if I can really do this," Bryn said with a slight discontempt.
"You know you don't mean that. Come on, he's the love of your life!! You know I love you and you know that this is what you want and what she would want for you. Live for you, not in hopes of pleasing a friend who is gone."
"Okay, let's do this. Walk me to the doors, I'll take my dad's arm, I'll brace myself for the moment," Bryn sighed. She walked slowly, attempting to delay it as long as possible without being late for her own wedding. Bryn always managed to be late to things, but she was nervous to disappoint Corbin.
"You look gorgeous, I can't believe you're really my baby," her father spoke with tears welling in his eyes.
"I'm really doing this dad, I'm going to marry my best friend. The love of my life. This is really it!" The doors open, she looks Corbin's way, and he could no longer hold himself together. The look on his face speechless, worth a thousand words; a reaction every bride hopes to see. The music fills the church, the butterflies fill her stomach, the tears fill his eyes. The most perfect moment was beginning in slow motion, allowing the people to take it in. Bryn's father gave her hand to Corbin allowing the crowd to sit down. Standing there in the spotlight, she knew this was it. The best thing to ever happen to her.
"Do you, Bryn Noelle, take Corbin Michael to be your husband?" Silence fell over the church while the friends, family, and groom waited.
"Bryn?" Corbin spoke with quiet concern. Her only response, a sudden rush of tears.
"I… I love you, Corbin."
"Bryn. What has gotten into you? Is everything okay?" He voiced with concern.
"Ma'am?"
"YES. I do! I do want him as my husband."
"And do you, Corbin Michael, take Bryn Noelle to be your wife?"
"I do," Corbin said with care.
"I now pronounce you husband and wife. You may now kiss the bride."
***

Bryn, I'm sorry. I am so sorry that I can't be there. I can't be there to hold your bouquet, to give you hugs, wipe your tears, to be your maid of honor, to watch you marry my brother. I've always wanted to be at your wedding, to see the happiest moment of your life. I'm sorry my lungs failed me, I left too soon. I'm sorry that I can't be your shoulder to cry on, but I'm always here. I always have been. But the thing is, you have learned to live without me. You have become the most amazing person without me. You're okay, you're still living, marrying the best man on Earth. I left, but you're okay without me, living as if I never meant anything to you. You finally realized that life goes on, things will eventually turn around, you will be okay. Please don't forget that I still love you, and I am here on your big day. You were my best friend, and I will never let you go.
I want you to know, you look stunning in your lace, long sleeve ball gown with the longest train you could have possibly found. I knew you would pick red, white, and black as your color scheme. I was hoping you would stay true to your Pinterest wedding day! The way he looked at you when you walked in, the way he started crying, that was a hard thing for him, he never cries. Your ring is gorgeous, one that I would've made my husband buy.

I know I don't have a say, but I wish that was me standing next to you, not Jess. Jess seems like she doesn't belong, a girl you haven't known as long as me, a girl you used to ignore in high school. I know you learned to move on, to live without me, but I should be there, it should be me. I'm not okay with it, I don't want to be the one who gets left behind. The one who is forgotten.

Thank you, for everything. For being my best friend, for moving on, for loving with a broken heart, for putting yourself first, for teaching my brother love and patience, for being the most amazing person there is and understanding that you can learn to live again. With all my heart from Heaven, Raelynn.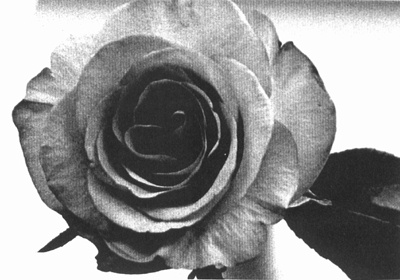 © Liza C., Seattle, WA