Arduous
November 16, 2017
The heart is at the center of everything. It's the powerhouse to your life.
So what do you do when it's been
Ripped out.
Crushed.
Destroyed.
Are you supposed to walk around in a daze, with no hope, and feeling broken? Letting that one person win, and be full of that pride from their success?
I used to never know what it felt like to be mentally and emotionally tough. I just thought tough was simply tough.
But that changed in a heartbeat and my eyes snapped open real quick.
I've learned that sometimes being emotionally tough can be hard. Especially when you're trying to be strong for someone who looks up to you. Sometimes all you want to do is fall on your knees and crumble apart.
But you don't.
You remind yourself of those that you are being strong for as well as yourself, and you continue to walk with your head high and the most believable but fake smile on your face.
You do that because you know that the toughest people fight their own battles in private, and put on a show face for others.
They don't bring others down despite their struggles.
Emotionally and mentally tough people are strong on the inside and outside because they don't let their struggles and setbacks slow them down; they'll use that as motivation to push harder and do better.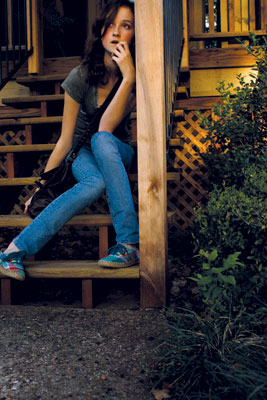 © Alissa H., Double Oak, TX