Mystery of the Night
March 18, 2009
The night's cold dark hands enclosed around the little village like a magical security blanket, nothing seemed to move, the night was quiet and still. The stars and swirling dust was twinkling and shimmering casually within the universal sky, as if it had been cast by a spell. The spell of night.
There was nothing unusual about the village, at a first glance, and the overall atmosphere was quite pleasant in the daytime; when all the villagers came out to dance and sing merrily along it's coblestone streets, little shops lining the ancient walls like rainbows. But now, at the stroke of midnight, you see none of that. The city is still, quiet, emotionless as if something had drained away it's cheerfullness.
The villagers gone, probably sitting in their beds, waiting with oakwood doors and windows locked, chained. Night had officially began, it was now midnight.
When standing from afar you saw the change, a shudder, a breath, the forest around it springing to life. Wolves howled in eerie unison when no moon was present, elk and deer kneed the ground, rabbits scurried, owls hooted in high pitched wails. The spell was beginning to come to life. Only the animals could tell however, the villagers paid no attention to the evil that now stalked through its silent streets, rattling door handles, thirsty for blood.
These sinful, pathetic creatures of the night, who roamed only the village walls and listened for heartbeats, were damned. For this was their time, they were the masters of darkness, fearing nothing. Each one gracefully, moving swiftly through the town with silent steps, never stopping, looking for an entrance.
Alsder street, nothing.
The next street, nothing.
The town square . . . A door remains unlocked and unchecked. A warm glow radiating from within, an unexpected traveler, the first meal in a month.
The forest goes quiet, aware that they have seen it, watching silently as the door slowly opens, whining in protest. There is no one inside, no sound of a rythmic heartbeat, the room is empty. A bluff.
Silent words are exchanged by the predators before they are gone as silently as they came, dissapointment on the horizon; there will be no feeding again tonight.
The city shudders and goes still, the forest silent again. The magic returns as the threat from the invaders dissapates. It is now 12:01.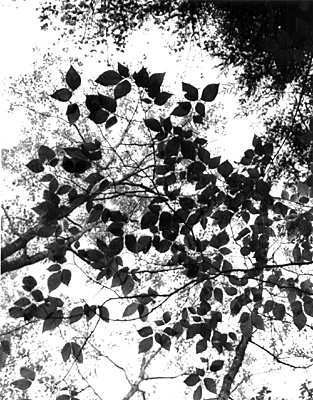 © Jen S., Schroon Lake, NY