I Wanted To Be A Poem
May 11, 2013
If ever I were to choose a favorite quote, it would have to be this one:

"I believed that I wanted to be a poet, but deep down I just wanted to be a poem." - Jaime Gil de Bieda

I believe that somehow I have always felt this way. I have read innumerable words that have made me ache inside because I wanted to be so close to them. I wanted to feel those images, those feelings, that touch, that world. I thought the only way I could ever be close to them was to recreate them. But I was wrong, I was very wrong, and it's taken me forever to figure that out. When I wrote, I felt the words were empty, when I read them back to myself, over and over in a hushed voice, there was none of that longing to be close. I created things, but they weren't enough, and so I reread and reread those books and I damn near wore that aching out trying to find what I was missing.

Jaime Gil de Bieda made me step back and say, "That's it. That's what I'm missing." That quote is everything I couldn't express in my writing. I didn't want to create beautiful sentiments, I wanted to exist as the beautiful sentiment.

If I were a poet, I would give life, press my lips to the page and blow life into the lungs and fill them with ink. Oh, but if I were I poem, I would be filled with life. I would be life. I would become that flimsy thing with the iron fist, able to evoke tears from great men, able to get great crowds to roar at the declaration of my body and my soul, able to put a sigh into the hearts of women wearing bonnets and corsets, a sigh so simple yet so profound that they faint against the backs of their chairs in the noonday sunlight.

Poetry is art, and art is often born of torture, and torture is born from within the artist.

The artist like a traveler hoping to build a new world, a new world across the sea from the one destroyed by flames and heartbreak and loss. The poem like a baby in his arms, a baby that will hear the stories of a land destroyed. The baby will learn that she was born from the ashes of what tortured the poet, and the baby will listen with a solemn face but not truly understand. She will grow and she will learn to say, "I am from it, yet I know not of it."

The little poem becomes the new world that flourishes in flora and fauna and childish beauty, while the maker, the poet, toils away at the land for her, he sweats and bleeds and cries and when he is done, he comes home to kiss the poem's brow and tell her that it is all worth it because she exists.

The poet is written all over the poem because her words and her features came from his mind. But she brought them to life, she made the corn and the carrots and the barley grow, she made the land plentiful, and it will be she that lives on in the history books.

But as the years pass and the world changes, her face will cease to look like his, and she will take on all the faces of the lonely people that stumble upon her in libraries or in textbooks or in bed just before the lights go out.

She will become the creation of the whole world. of all the beauty people find in letters and sex and the full moon. She will take on the sadness in the dust and despair and the tears and shrapnel wounds. She might not know what it all really means, but she doesn't need to, because she exists and she is able to hold all of the world in her words, that is enough.

"I believed that I wanted to be a poet, but deep down I just wanted to be a poem."

Although there's so many things I love about being a writer, the aching to be the written will never cease. I wish that I was that beautiful poem girl, something bigger than I will ever be. I won't last, but maybe my words will, and that thought alone is enough for my body to wish to break off a piece of itself and store it between the lines of a single, honest poem.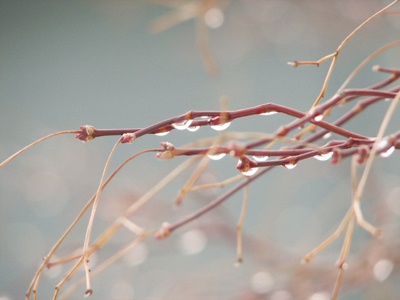 © Carly M., Hopedale, MA