Love from Light Blue
August 15, 2008
The first color I remember was royal blue, so deep and sinuous, it was almost musical. Then I learned of red, so bright and passionate, but when mixed with purple, became the juice of my nectarine. Orange was next, and at first, was my most loathed color. It was always so happy, annoyingly so. Brown was my favorite. Wonderfully dark and muddled, the color of Earth. Of warm, steamy cappuccino and chocolate. The color of watery mud in the rain, ready for me to jump in. It was also the color of his hair. How could it not be my favorite? His hair, the kind always resting on my shoulder. Like velvet between my fingers. It was my favorite color to paint with. Yellow became gold. Red became maroon. Even I became a little darker. The pigment of my personality a little more pronounced.

I always pictured myself as a light blue. Like robin's eggs, speckled in springtime. Like the sky on one of those bright summer days. The same kinds of days we would go out together, just to walk. Light blue always seemed so free, so open. I guess that's how you would describe me back then. My colors started to fade though. The pigment wore like a printer run out of ink. Almost white. So boring and plain. More open than I ever wished, or wanted to be.

Light blue goes beautifully with many colors. Bright yellow or lavender. Wonderful spring colors. That's the thing though. Light blue was never meant to go with brown. I guess I should have realized. He definitely did. I tried to shove us together, but it takes two to play that game. He left me for red. So seductive and wild. He worked with her too. She was his assistant. Brown and red always went together.

Perhaps I should have given up. Light blue was too free to be stuck to another color. Sometimes I think of what would have happened if I had given up. That thought fills me with sadness. I would have never found my new favorite color. The gold and maroons of my paintings evaporated. Brown was eschewed. My pigment became brighter. It was better fit for the sunset, or the color of water at twilight.
I found orange. So wonderfully happy. We were opposites. Contradictory at first, but we complimented each other. Orange, the color of creamsicals, and spray tan. Blue and Orange always went together.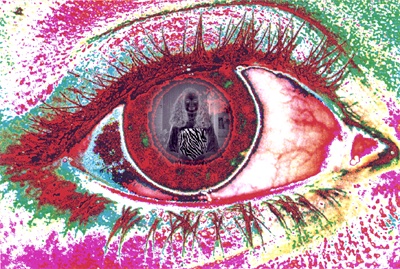 © Cassie H., Carmi, IL