Marie Talks Back
December 16, 2011
If only you'd ditched that Raymond character. He's into all sorts of shady business, and I'm convinced you'd be a free man right now if it weren't for that sultry street rat.

But what do you care? Freedom, love, they don't hold meaning for you. Marriage is just another milestone on our way to the ground, am I right? You couldn't care less. Maybe it's my fault, God forbid I get you to smile or laugh. Did you swallow a bit too much saltwater? Poor dear, did that foam go to your head?

And to think I seriously considered marrying you. Looking back, I can't quite remember what I ever saw in your personality. Or maybe it was what I didn't see that lured me in. How many other women have you enticed with that bad boy charm? You know, the whole "I don't care" attitude gets old pretty quick, especially when you bring the same lack of passion to bed. How desperate was I? C'est la vie. I guess I just can't resist damaged goods.

You wouldn't believe all the trouble I've gone through just to save face. You've gotten me into a pretty predicament, Mr. Meursault. It's embarrassing, the court divulging every detail of our relationship, picking apart our intimacy. You're lucky I testified. If I weren't there to pick up after that fool Céleste they would have hanged you there and then.
My conscience is clear. The timid girlfriend took the stand – doe eyes and all – and defended her misunderstood sweetheart. Did you like that scene I put on in court? He bullied me. He's got it all wrong. Ha! I had the jurors eating out of my hand. Too bad your lawyer suffered a bout of severe incompetence.

I do regret seeing that Fernandel film – I never thought him much of an actor.

Don't worry dear, I'll be there for your execution, but don't for a second think that any of my tears will be for you. A woman has to play her part, what kind of person would I be not to weep for a loved one's death?
Oh, that's right. I'd be you.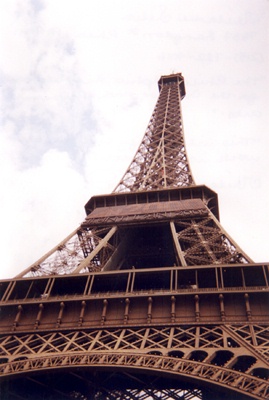 © Melanie S., Philadelphia, PA