Ghostly Vacation
June 6, 2010
I wish my life could just be like everybody else, all my friends have normal parents with normal jobs, my parents on the other hand,hunt ghost and all they do is talk about them. They don't even bother with me or my sister, Emma
The first time they talked to us in days was to tell us we were going on vacation, but they didn't tell us where.
When we were done packing our bags and went down stairs, our parents told us where we were going, we both knew it would involve ghosts and we were right, we were going to Gettysburg.
yelled, "Oh, great this isn't vacation at all!"
"We both knew it wasn't going to be," I told her.
"This is going to be a great trip for the family" mom tried to explain.
"Why can't we take a vacation with out ghosts"

The next morning Emma wouldn't talk to anyone. Our parents took for ever to get ready that morning so we lft around 12 o'clock. On the way they kept talking about how much fun it would be so we both listened to our ipods.
Once we got there a day later, we went to get a hotel. The window had a great view of ghosts, so our parents were there all night basically taking picures or videos of ghost.
The next morning we went out to look around. I thought it was pretty normal till Emma started complaing about having the feeling she was being watched and when she went to write something the paper was pulled away, our parent were amazed, but Emma was terrified. When we past a gift shop I told our parents we'd be there, and we were there till our parents were done looking around. We got a few suvoniers, went to eat dinner, and then went back to the hotel.
We were suppose to stay for two day but our parents just wanted to leave because not much really happend. We both knew they just wanted to study the pictures and videos, but most of all, we both knew we would be back again soon.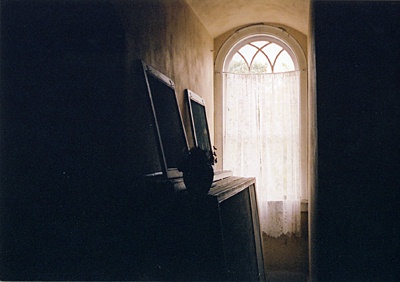 © Kandi B., Vacherie, LA