Dear Mommy
March 26, 2010
Mommy? Are you there?
It's me, Clair. Your baby, Lorry?
Granny told me that you're not truly gone, 'figuratively'. That as long as I keep our happy memories, you're never gone. So, where are you, Mommy? How come I'm feeling like a hard sour candy without that sweet strawberry filling? Why is Daddy's face so sad and bitter? And those shadows under Daddy's eyes, that vacant look on his face, can you fix that, Mommy?
Mommy, I miss you. Why does it hurt so much, Mommy? It hurts every time I have a nightmare and you're not there to soothe me back to sleep. The house is so quiet, I hate it when Daddy open the front door and there are no soft jazz whispering through the wall, no just-out-of-the-oven cookies with a high glass of milk waiting, no Mommy here to pick me up and spin me in circles.
Daddy is just the same, Mommy, he's still not use to having to open the locked door with his new key in his old key chain and most of the time, after Daddy realize that you're not in the house to kiss his cheek as your 'welcome home' greeting, his shoulders slumps and his face droops.
Mommy, I want you back. Is that too much to wish for? I used up all my wishing stars and you're still not back.
-------------
Granny came over yesterday. She brought some cookies, Mommy. It almost tasted like your soft cookies; she forgot to add some mint. I didn't tell her, though. I just shoved the cookies down.
I didn't like it, Mommy. Yours was so much better.
After I finished the snack, Granny asked me if I wanted to visit you. She was talking about your grave, Mommy. I told her no and she asked why. I didn't want to tell her but Granny was looking expectantly, so told her that home feels more like you than a newly growing patch of grass on the outskirts of town. It wasn't true, Mommy. Daddy had taken down that one painting he had bought, for you, from that Arts Festival we'd went to, the flower vase that you made, and all the pictures that we posed for the camera. The house is so alienated, Mommy. I don't think you would like it if you are here. Daddy put all those items away in your library, Mommy. I don't like going in there anymore, Mommy, it seem like the whole place is a giant weave of cobweb and you know how much I hate spiders.
Granny didn't push me any further about visiting you. Instead, we spent the whole afternoon together, Mommy. It was comforting to have Granny there. And that makes me wonder who would comfort me when Granny is gone, like you, Mommy. And Daddy? I don't want to lose him either, Mommy.
--------------
Granny said not to mention you, Mommy, in front of Daddy after I finished telling her about Daddy's reaction. How his eyes flashed in the mere second. How his hand froze in the mid of turning the page of the newspaper. How Daddy turned on his austere voice and snapped at me, Mommy.
But you slipped out, not intentionally, Mommy. Daddy was making lasagna, your favorite. I mentioned that and I didn't realize my mistake until he slammed the pot he was holding against the sink and turned his stormy eyes my way. He started screaming, Mommy. And I was so scared, Mommy.
It was like he was possessed, Mommy, as he towered over me, his wild face was moving from left to right and then finally focusing on me. I was so terrified, Mommy, as I stared at the two darkened and yet glistering orbs, as the kitchen light reflected in it.
I was so scared, Mommy.
--------------
He apologized the next morning, Mommy, looking as loss as I was scared. But I couldn't forgive him for scaring me, so I opted to only nod at his words. He approached to kiss my cheek, but I flinched back as I remembered last night. He gave out a sigh and left for work, as the babysitter was already here.
--------------

I'd been crying, every night, for the last month. I think he could hear me, Mommy. He didn't do anything about it though. I wonder why. And sometimes, Mommy, in the dark of the night, I hear him shuffling in his room, the sound of his pacing, echoed in the hall, toward my room.
The weird thing was, last night, for the first time in weeks, I wasn't crying and he wasn't pacing. And when he opened my bedroom door, with my favorite book in his hand, I think that was the moment I realized that Daddy was back and that was also the moment I forgave him, not for only scaring me but for not realizing that I still exist.
I didn't realize, until that night, that I'd been missing my Daddy, too.
--------------

The most amazing thing happened today, Mommy. Daddy took me to the spring carnival and when we were riding the Ferris wheel, Daddy smiled --He smiled, Mommy!-- and asked me if I like it up here. Daddy didn't wait for my answer before continuing on, saying how much you, Mommy, loved to be above the ground, looking down and enjoying the view.

--------------
Daddy took me out to your grave, Mommy. We brought some flowers, Daddy let me picked. Did you like it, Mommy? Did you see Daddy's smile? Doesn't that suit him so much better, Mommy?
We went for some ice cream after. Daddy said I could choose whatever flavor I wanted. The chocolate chip and cookie dough was yummy, Mommy.
We still miss you, Mommy. Are you happy, wherever you are? Daddy put up our pictures again. It look so pretty around the house.
I miss you. And I love you, Mommy.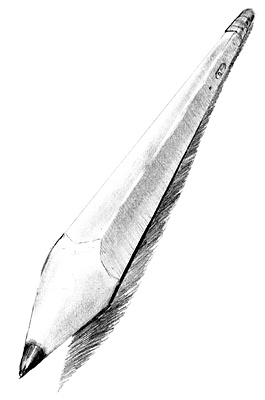 © James H., Philadelphia, PA