Just Sing
January 9, 2010
I stood there, with a big lump in my throat. This was the moment I had been dreading. As the male judge stared at me, I felt my heart sink into my stomach. He looked very... judge like. He had brown hair, glasses, dress pants and a pumpkin colored shirt on. He was pretty average in age, and height. He would be marking every musical mistake I made, on that evil little yellow pad.

"Good Morning." he spoke with no expression on his face. I nodded, and began to question why it was, in the first place, that I signed up for Solo and Ensemble Competition. I was already nervous singing in front of people, not to mention a judge...

I wanted nothing more than to run out of the room at that instant. But I couldn't, I was frozen in place. The tiny bit of courage left in me urged me to just sing.
"I was nervous about some people today, but not you. You'll do great." my choir teacher/accompanist whispered in my ear right before the music started.


Suddenly, whether I was ready or not, the piano began to play. Then I lifted my voice, and began to sing.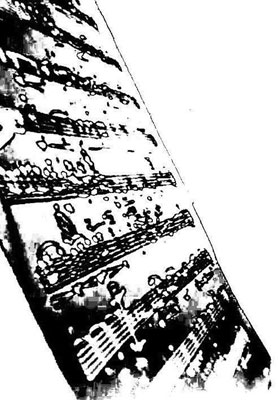 © Allan L., Plano, TX