My memory button
October 20, 2009
My memory button belongs to my mother in law Rosa she has a very good personality and she is a very sweet person. she made party's and invited all the family over and she was very nice to my daughter she bough her cloths and toys. So that she can play over there while she visits

She lives in a big house in Mexico city in the north side of town she spends most of her time in the kitchen. She loves to have fun whit the family and she loves to make good food for every one to come and eat. this lovely pink button was attached to one of blouse's that I bought for her when I went to visit her she loved it very much. She always wore her blouse to parties or family reunions, or just in the house.

Well my very strong memory about her is when I saw the look on her face when I handed her the blouse. She told me that she loved it very much and was very grateful for me to buy her something that was so pretty she loved the color it was a soft pink whit a little blue in it.

I will really miss her when I go back home. That was a unforgettable moment in my life because she was so close to me. I will always remember that day I handed her the blouse that I found that reminded me of in many ways the color reminds me of how much fun she was and when the family comes to visit the texture of the blouse makes me remember of the cold nights when she would make us worm. So know I have swan the button onto one of my blouses so that I will have her always close to me at all times and close to my heart.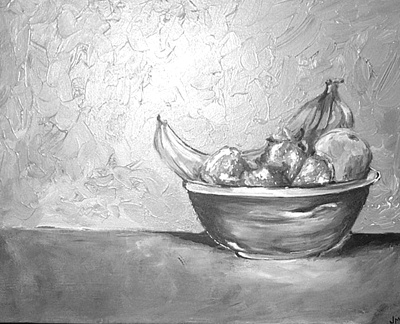 © Jennifer M., Vancouver, WA