Parrot and Pirate
September 4, 2017
The pirate didn't know the directions any better. The sun was overhead, shining like a crack whore trying to get into his nerve, and his ship was lost in the middle of the great blue sea. He gulped down a mouthful from the bottle of raw booze he'd stolen at the port.
"You see," he observes, "there's water to your front. And there's water to your left. But that shouldn't deceive you into believing there's no water to the other sides."
"But what's the point of this?" asks his parrot. Or so the pirate thinks. "We are lost, the water has us covered. We aren't going to get anywhere."
"Exactly," says the pirate.
"You're hopeless and helpless." remarks the parrot, "I'm not dying here, not this way."
The night that followed, faced the ship abandoned. The bird flew over the sea, the pirate sank under.
An empty ship reached the shore.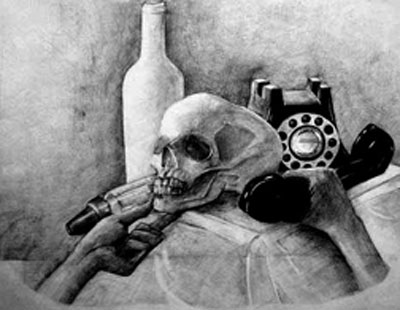 © Xiao H., Naperville, IL