The Apocalypse. Pt. 1
August 24, 2013
Zoe's mental alarm clock went off, telling her to get up. She sat up, a tired look on her face. She didn't like waking up this early. She looked around the abandoned factory she had slept in, and her face darkened when she felt the heat. Her expression softened when she saw her dog. That dog had kept her going when the outbreak started. She rubbed his ears and the dog opened his brown eyes. She looked at the dog with a slight grin on her face.
"Come on, Sebastian." She said, getting up. The dog did the same, his tail wagging. She changed out of her shorts that she had slept in the night before, and put on some dark green cargo pants, keeping her gray tank top on. She combed through her hair with her fingers, trying to keep the frizz out of her eyes. She sat back down, sorting all the things in her bag. Her two pocket knives, the shorts she had slept in, pieces of cloth, two shirts, a light jacket (she would need a better jacket when the cold death came) and her boots. She laced up the boots and stood up, slinging the bag over her shoulder. She needed to find a new home before the cold death came. She grabbed her blanket that she had slept on, and started to walk out of the first room, when she heard a banging at the door.
"Federal Cleansing Association, Open the door!" A man said. Zoe whirled around, eyes widening.
"No...." Zoe said, breathless. The door opened, and she took off running.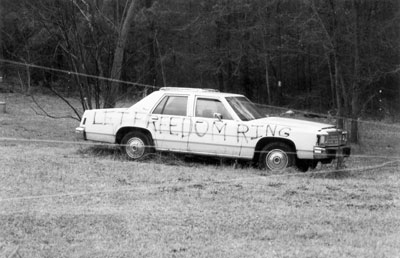 © Shanon G., Elgin, SC