Revenge
January 17, 2013
It's crowded, it smells like fish, lots of fish. There are people riding boats, while others are playing volleyball and some just relaxing and getting some sun. Everyone seems so happy. There's music playing, some fat lady laughing in the background which sounds like a bad car trying to start, and of course the reason why I am here; my stepbrother. He's with some friends, giggling and playing around, like immature retards. Anyways, the sand is so soft. Touching it calms my soul. It's about 6 pm and it's time to head home very soon. But before I must fix some business. The sun is setting and the view is just oh so wonderful; makes me want to almost forgive him, almost.

As I get up and start walking up to him, I hear him say, "Oh no, it's my dumb step sister." With one swift punch I knock him down to the floor. His friends immediately back off. I grin. Then of course the part that I was dreading."LOLA!GET OFF OF HIM NOW!"My dad shows up out of nowhere, and helps him up."Oh great," I think to myself. "What is your problem, why are you always causing problems, just leave us all alone," says my dad. He gives me a look I cannot explain, one filled with so much hatred and anger, that I wish I had never seen it. Before I could say anything my dad walks off along with my step brother. Those words killed me and ripped me apart. It's dark by now I start to head home, but tomorrow my revenge begins; I am not a bad person I just want to make him feel the pain he has caused me. I spend all night thinking what could I do to make my dad hurt likes he's hurt me. By dawn I had in mind what I was gonna do. It might seem a little drastic, but the pain my father has caused me and my mother and siblings has no forgiveness. The only birthday he showed up to was my 15th birthday which I wished he hadn't. He simply got drunk, broke things, cussed people out. I could go on and on about the pain and suffering he's made my family go through but there's no point to that. There's only here and now.

After school I decide to follow my step brother. Since I know my father and his new wife are out of town until the Evening. I break in through the basement. I'm pretty good at this stuff cause I'm sneaky. I head up the stairs and hear the shower is on. Perfect, makes it all the more easy for me. Not like it was gonna be a struggle anyways, I got brains, not like my stepbrother. I wait for him in his room ready with a baseball bat. It takes him awhile but he eventually goes in the room. When he sees me he reacts, but just not quite quick enough. I am already on him and whacking the life out of him. You might ask, "This girl is crazy! Does she really plan on killing her stepbrother?" I do. This will break my father's heart into tiny pieces like he broke mine. I think I have whacked him enough because he's not moving anymore. I head out and into my father's room. When he was still with us, he always kept a gun in a drawer at the side of his bed. He said he was hated by many, but that they would never ever get to harm him. Guess his own daughter will though. I hear some footsteps and quickly reach for the gun and turn around. He's standing in front of the door with a knife and of course grinning. He actually looks quite pissed off. "You know killing me won't make dad stop loving me and loving you." he says. "I know, but you'll be dead anyways, works for me." I replied. I see him try to make a move and I quickly pull the trigger. I never considered myself a murderer, but I guess I am now. I clean up everything that might be considered evidence and head out.

At night it was all over the news. I felt guilty but the feeling of revenge was better. The funeral was several days later. My mother made me attend. She always tried to act like a good person and not to care about what my father did to us. The funeral was full, much family and friends of my father were there supporting him. But I could tell by his face he was in hell. Just what I wanted. When he sees me he quickly tells me, " What are you doing here! You never liked him, don't be a hypocrite." All eyes were suddenly on me. " I just came to show you my support, I'll always be here for you when you need me."
With those words I left and headed home. My plan was not done yet, I still had something up my sleeve. I gathered all evidence against my father. It took a couple of weeks but he was proven guilty for his own son's death and other charges.


I always knew my father was a bad man. Drug dealer, abusive, and many other things. But he had a weak spot and that's where I made sure it hurt him. It might seem I didn't do the right thing, but one thing is certain. I will make him pay for my sins, as he made me do since I was a little girl. Finally justice is served although I know one day mine will be too.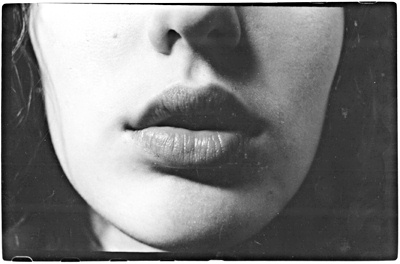 © Samantha A., Southbury, CT