Dark journey
September 24, 2012
The interval of my separation remained; in fact, perplexing to me then my prior past was obliterated at the decree of my imprisoners, the necromancers. This was completed by sheathing my shady side into a diamond of obsidian-color. It was organized into a granular adornment with a forceps and it ceases me from embracing death. They at that juncture lobbed it into a gateway to make sure I couldn't discover it. They had taken leave then.

Before I go on, I have an obligation to tell you of my surname. My designation is Jewel, ironically. My providence was one not to be taken lightly since a jewel is a foul operative. The land it's in is secure by energy fields.

I myself at the present must salvage these ruminations that vanished collective with my dark side. The jaunt I take determines which side they are on. I started on a nondescript vessel that bought me to the turret of Duchess Dark. She in full swing told me about a brilliant trinket choker that a tenant of Lord Clairol found. I linked the points and came to the conjecture that the necromancers and Lord Clairol continued in coalitions with each other.

She gifted me a motorcycle that could crash any energy field made-up and I personally was on my way there to grab the jewel. I got to the chateau of Earl Clairol by the motorway that leads around to its postern. In the motorcycle, beneath the seat, was a veneer to use. I got through the gates and as part of my scheme, attained a job at the sculleries. At the twilight of nightfall, I snitched into the room and filched the jewelry and interchanged the strongbox with a duplication that drains their power instead. I got to an under-the-radar-friend to assist me of evoking reminisces to my sinister side back and to me.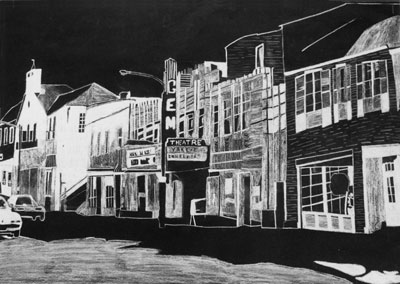 © Chelsea P., Kannapolis, NC