The Legend of Ginny
May 1, 2012
One wouldn't expect a sweet, sweater-knitting, generous grandmother to be such a courageous hero, but often times bravery comes from the most unexpected of people. My nana rarely puts herself before others and is willing to help anyone who needs it. Every day, she watches her granddaughter so my aunt doesn't have to send her to daycare. She is also willing to give anyone a ride, at anytime. Those are only a couple examples of her selfless personality. Everyone who has the pleasure of knowing her understands that she is the type of person who doesn't give up. The story begins in the year 2011, when she discovered the beast. Virginia Oliveto the Great used her positive attitude and bravery to fight the war with the malevolent beast, Breast Cancer.

Breast Cancer is a sly beast, often times it goes undetected. It likes to hide in dark areas, like basements, while its power increases. By the time most people catch sight of her, she already gained too much strength. She has gone undefeated, that is until the day Breast Cancer met her match. Ginny, as always, was on her daily routine of tasks. She was heading down her basement carrying a massive load of laundry. She was in the middle of separating the reds from whites when she heard an unsettling sound. Curious, she followed the peculiar sound and stopped dead in her tracks. Before her eyes stood a gigantic, pink beast. She did not scream, she did not run. Instead, she faced the beast with valor and prepared to battle. Ginny knew all about this beast, and she wasn't going to let it take her life!

The beast braced itself; to her, this was just another victim. Little did she know, Ginny had a few tricks up her sleeve. First, she confronted Breast Cancer and said "If you think you can defeat me, you are wrong. I am ready to block any obstacle you throw my way." This positive attitude prepared her to take her next plan of action. She took out her highly effective weapon, Chemo, and released its chemicals onto the beast. Immediately, Breast Cancer began to weaken, shrinking smaller and smaller right before Ginny's very eyes. To finish it off, she used her special energy beam, Radiation, until Breast Cancer became the size of a helpless insect. Ginny lifted up her floral gardening boot and stomped right on the shrunken beast. Ginny sighed in relief, victory was hers. She did not let Breast Cancer take over her life, and all it took was a little positive attitude and immense courage.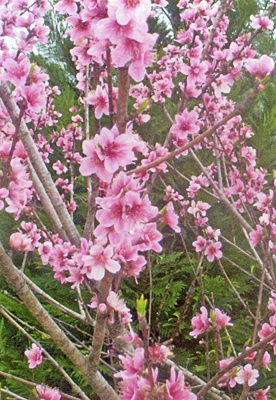 © Matilda S., Perkinston, MS