A new World Order
March 5, 2012
I recoiled from the stinging sensation, which now bit into my arm. I mustered a venomous look at my dark attacker.
"I was happy! Was that too much to ask?" I demanded angrily.
Adrenaline poured and seeped into my sore body. He (not even that) smirked at me in a cruel twisted way. This was a game, a game that came at the ultimate price, Life. It smelled of eternal damnation, and a rot stench blew from him.
Then he spoke for once. "Can't you feel it? The end is near for you. But we can offer a place in our ranks for your survive. This is the start of a new world order."
I looked at the pale upturned hand. I shuddered at this predicament. These words would seal my fate. A fate never intended upon the living. I along with the rest would die in vain.
"Never." I spat. Then his voice magnified thousands of times caused me to cringe. He was like a wrathful God he controlled the lives of many. As the words I dreaded hit me like blocks of ice. "So be it."
I awoke later. I looked at my skin to assess the damage. It was shredded like paper. I groaned. Then I looked around taking a second analysis. Then a voice rang and hurt my ears. "Why good day to you." The white linoleum floor under me just got colder. He smirked. "Welcome to h*ll." He stood after kneeling beside me. Tall and athletic. Cold and cruel yet oh so charming. His name was Cayden Young. He was also what you called an enemy.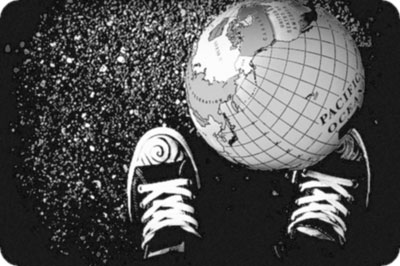 © Kailey E., Crownsville, MD