A New Life
May 13, 2011
I can remember the crash like it was yesterday. The lights, red and white, flashed before my eyes. Sirens were ringing through my ears and blood slowly ran down my fathers face as he lay there, motionless. My mothers face full of fear a she lay motionless, also. She choked on her words she tried to speak. I tried to grab her hand but was unable to by a broken leg. People swarmed the outside of the car like bees clinging to a hive full of sweet honey. The paramedics rushed to me, leaving my mom and dad in the totaled car. The pain was excruciating. My leg was gushing red blood. It seemed like it was falling off. My face was pale from all the blood rushing down to my amputated leg. I was placed on a bed and set in the ambulance. They sped off leaving my parents behind. I tried to look out the back window but my head was pushed down with an oxygen mask. I was so confused.

I awoke to a quiet hospital. The walls pale and white along with the sheets. No one else was in my room as I laid there like my father, motionless. When I looked down, my leg was all bandaged up. It didn't hurt until I thought about it. The nurses came in when I tried to get up. I asked them where my parents were and they said "Sorry." All they said was "Sorry.". Tears weld up in my eyes in dissatisfaction.

I cried all day long which made my eyes swollen. I snuck out of bed and changed my clothes in the bathroom that made me claustrophobic. My doctor came in soon after I left. I walked casually down the narrow hallways, ignoring eye contact. My tattered sneakers below my feet were stained. I walked with a fierce limp catching glances every now and then. I simply walked out of the hospital. No questions. No concerns. That's how my journey began.

The streets were packed with homeless people, people who were going to be late for work, and just ordinary people, that I was not classified under. I was now a homeless, thirteen year old girl. My aunts and uncles and grandparents all lived in Missouri so I could not walk to the. The air smelled like the new bakery down the street. Me and my parents would go there every Sunday after church. I walked down Mulberry street and took a left. I was now walking to my house, my empty house. When I walked in, I ran to my room and locked the door thinking my parents would come in any minute and ask why I was crying, but they didn't. I reached my hand over to my desk and grabbed my piggy bank. I cracked it open and some cash from my twelfth birthday squirted out. I left the money on the floor and went into my closet. I found my school backpack and tipped it upside down. Folders, paper, and pencils flooded my floor. I grabbed the crinkled money off the floor and shoved it to the bottom of my backpack. I opened my dresser and placed the folded clothes with the money. I was about to leave the sad house but stopped at the front door. I glanced back up the stairs and saw my parents' closed bedroom door. I dragged my feet to the upstairs and placed my hand on the knob. I turned it to the right and pushed. I took baby steps forward towards the bed. I sat there, silently. Time stood still. I thought that any minute my parents would waltz in here and hug me and love me. I closed my eyes and layed down. I put my backpack on the ground and snuggled in the covers. I imagined my family and I outside. My dad at the grill, and my mm and I laying by the pool with glasses of pink lemonade. It was so sweet. The warm taste of the lemonade soon chilled by the ice cubes. Our neighbors waved at us and we smiled and waved back. The sun bet down on us forcing us to dip our feet in the pool. It was so delightful. The only bad thing, is that I was just dreaming. I wished I would never have to wake up but my eyes slowly opened. I stared at the ceiling and stood up. I made the bed and cried.

I snatched my backpack and walked down the creaking stairs. At the front door stood the foster workers. They smiled at me and reached their hands out. They expected me to smile back and act glorious, taking their hands in mine but that's not what I was planning. I walked passed them and sat silently in the backseat of the car. They talked to me about foster care the whole ride to Angels Foster home. About how nice it was and how many friends I would meet. I wasn't interested in being moved from family to family as soon as I started to be loved again.

We pulled onto a dirt road. I saw the Fostercare and kids were playing outside. There were toys everywhere. Laughter rung through the warm air into the car. I wondered how they could be so happy not having parents. The car came to a rolling stop. I opened my door and put my bloody converse on the ground. All the kids swarmed me like the strangers did after the crash. They pointed and stared. I heard heard nudged them to the house. I was leaded to my bedroom. I saw other beds in my room. My bed was colorfully decorated with banners that read " Welcome!" and pink and purple confetti laying there. I then hid my backpack under my bed to be safe.

Throughout the day I listened to worker tell me rules and where things were. When they were done, they gave me the your-going-to-love-it-here-smiles. I smiled back and then left. A couple hours later it was dinner time,then bed time. I couldn't fall asleep all night because of the uncomfortable bed. Before I knew it, it was breakfast time. I rolled out of bed and put my slippers on, dragging my feet to the cafeteria. They served us pancakes with fruit and sausage. When I was almost done eating, a social worker came up to tell me some bad news. She said I was going with a family back to their house. She seemed pretty excited with that fact but I was not. She smiled and asked if I needed help packing my bags. She then told me that the new foster family was already there. They greeted me with hugs and put my bags in the trunk of their car.

The car ride was awkward. Glad I got used to them quickly. It only took me about 4 months to get the hang of things. As the months flew by, I started to think about how much my life had changed. I went from a perfectly normal 13 year old girl to a foster child in which nobody wanted. I pictured myself galloping in the yard, catching butterflies, and laughing with my mom and then I started to see how fast your life can change, like a flash of a white light.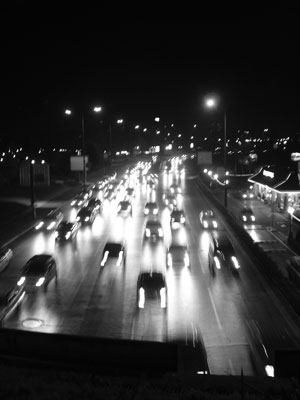 © Marietta S., Pleven, Bulgaria