The War of 2011
February 2, 2011
They came down all night; a vision of pure ciaos. We were unable to see past our base through the falling enemy troops. We waited it out all night to gather our troops together and collect the supplies needed to venture into the field covered in the enemy soldiers. We had a talk with everyone.

"If someone gets lost in it all, try to help them! We leave no man behind…especially in all of that."

The men nodded. They all knew what our task was: to push the enemy as far away as we could before more came in. We stepped hesitantly out into the field. Immediately, we were attacked. We ran to find cover, but none was there. They attacked our troops without end. Even out strongest men were appalled by the amount that had come. However, our strong leader knew better than this. He had already seen this three times and knew how to handle this type of attack.

He pulled out our strongest tank. He looked brave as he turn on that mighty machine. He moved up and down the field with stealth and easy; like this was something he did every day. The enemy could not even try to keep up with this. They soon stopped attacking. They knew that they had been defeated.

Our brave leader showed no mercy. He plowed through even their highest defenses. After some time, the battle was over. Enemy troops lied defeated on the side of the battle field, limp and pilled to the sky. We stood in the field starring. It was hard to believe that our small army could defeat something that powerful.

We all celebrated our amazing victory. Our troops should have been given medals of Honor, a parade, or even a visit from the mayor, but no such form of tribute was shown. After all, it was just snow.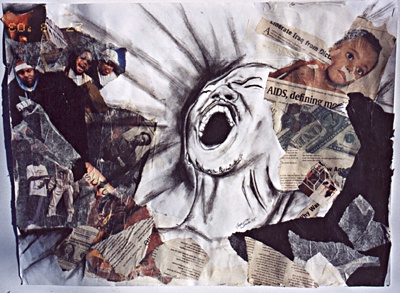 © Lashieta F., Kannapolis, NC