Rabbit Run
January 14, 2011
Shifting paces and splashes of puddles over the steady pant of his own breath, filled his ears with signs of inevidebeility. But, not as loudly as his heart beat resonating from his chest increasingly in volume as a chamber orchestra. Audible signs of the attackers nearing were enough to drive a man insane, distraught with the doubt of getting away. Adrenaline bursts proved to do nothing for stamina as the increasing pace drained reserves of energy left, causing Rabbit to slow and stagnant. Doom feels imminent, as his heart sinks into his pockets, the ironic place as to where his money is kept. Unknowing to what the alleged attackers desire, thoughts run rampant in his mind, continually faster than the pace of his feet. To accost robbery and have belongings stripped was an option he was not willing to confront. But the fact of the matter he felt the impulse to run, and still be robbed would certainly earn him an unveil of thrashings or even the heart sinking arrousal from discomfort of the thought of death. Rabbit, running out of steam surrenders himself in an unwilling descision, hoping the expected pain, now he feeling self afflicted would be over as hastily or earlier than he expected. The assumed attackers close in faster than he could propel himself and the silhouette crowds in the need to be closer to deliver what he expected. Panting from the brisk run, the attacker casually reaches into ones pocket and pulls out a hand held.
"Not like this!" Rabbit exclaimed panting
His attacker, limping over from fatigue ina loud tone sarcastically asks "So you're saying I can keep it?"
A million thoughts running through rabbits mind made him think the silhouette that turned to be a young man would cut off his fingers for souvenirs.
The young man handing Rabbit a distinct black fold turned out to be his wallet. Rabbit with a profound unbelievable look on his face felt embarrassed and sorrowful for his actions, thanking the man frantically.
"I'm gonna go home now..." Rabbit says slowly
The man not giving any sign of a your welcome walked away in relief as well.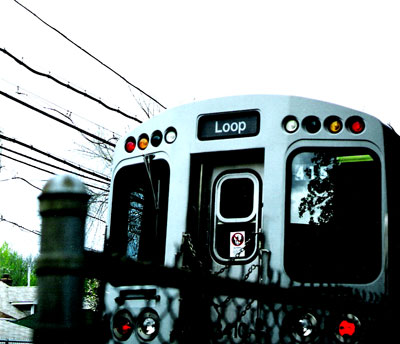 © Alyssa V., Chicago, IL