The Other Side
September 12, 2010
"Come," His first words to me cut through me like searing hot shards of glass. I stood my ground, tensing for his next move. "Do as I say girl!" His breath was hot on my face as he creamed profanities at me. I was frozen in fear, I couldn't even blink. He took a breath, rubbing his temples. "I cannot deal with this," He gestured at me "right now. Quade take her into the cellar." He left without a word, but I could still see the veins on his neck, as he made his way down the hall.

A boy with purple eyes stared into me, making me even more uneasy. He grabbed my wrist witha sharp tug and started down into the darkness that lay below. Without a candle I was blind, but this didn't seem to affect the boy with the strange eyes. A single torch was lit at the end of a shadowy corridor. A sudden yank sideways brought my thoughts back. The boy shoved me into a barred room. He stared, unblinking, at me for countless moments. Before leaving he slightly bowed his head in a simple farewell, "Talia," and turned and walked into the concealed unknown.

A voice jarred me out of the dream, "Tally! Get up; God knows when you will be able to haul yourself out of bed in the morning!" An almost hysterical Gracie pulled the many covers off of my tangled body. I blinked groggily as the morning light bled in from the white curtains across from by bed. "I'm up," I mumbled. I looked at the too-small red numbers that bleeped seven A.M. I had a half an hour to get ready for PMS: the Veronica Prep School for Misses. The V is silent. I opened the doors to my massive walk-in closet and searched for my purple, gray and black uniform that always seemed to be smashed into the back corner of the closet.

I pulled the gray sweater on and slipped the plaid skirt over my tan legs and ran down the grand staircase that led to the kitchen. I grabbed an apple off the counter and headed out of my brownstone and onto the busy New York street.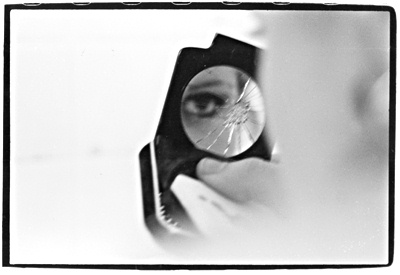 © Heather W., No., Brunswick, NJ