The Park and That Night...........
January 29, 2010
The Park and that night…..


One night when the bright, full moon was out, an innocent women named Caroline with brown hair, blue eyes, and a tall frame, was taking a walk through the Central Street Park in Greensville. All of the sudden, she heard a loud noise. Caroline tried to look and see where the noise came from and just as she turned around she saw a guy carrying a women's body. She was thinking was she dead or was she alive? She then saw the guy walk away from where he put the woman's body and she went and looked. She had then found out that the woman was dead. As she was calling the police on her cell phone the man came up behind her and choked her and, put a gun up to the side of her head knocking the cell phone out of her hands. Caroline started to scream.

Officer Culmba asked, "Ma'am, ma'am are you okay? Where are you located at? Hello ma'am are you there? Stay there we will locate you and come and help you." Although Caroline could not hear them.

The police located the area that Caroline was at by tracking her cell phone. When they arrived at Central Street Park it was too late, Caroline was not there, but they started to investigate the area more. They found Caroline's cell phone and her purse, which had her license, in a wallet on the ground. Her license read Caroline A. Roomer so they knew her name. When they went looking in the rest of the park for Caroline they found another woman named Sherrie Locata lying on the ground dead. Now they had two investigations. They were sending private investigators to look for Caroline. They were hoping that they get to Caroline before she gets killed.

"Poor Sherrie, she had a family and a husband that he had to take care of. Her family was devastated when they found out about their devoted mother, sister, daughter, wife, and granddaughter. The family decided to cremate Sherrie so they had part of her left in their lives." explained officer Culmba.

The officer that is trying to find Caroline was Officer Culmba. He tried everything possible to find Caroline and the killer of Sherrie. Sunday, June 7th,2009, was the date set for Sherrie's funeral. Officer Culmba had been searching for Caroline for days.
It was then a Monday and as an innocent bystander was walking through the alley she heard screaming and crying, so she looked through the window she heard the noises. There was Caroline all tied up in a chair screaming.

"Help me please; I beg you please help me?"

So the women took out her cell phone and called the police and she talked to officer Culmba and he said, "Stay right there and the F.B.I. and I will be right there."

The F.B.I. busted open the door but, where was Caroline? They searched the rest of the house but, they did not find Caroline. Officer Culmba started asking the bystander some questions.

"What did the woman you saw look like?'


The bystander explained tall, skinny, brown hair, and blue eyes."

The officer explained back to the bystander if she saw Caroline again to contact the Officer as soon as possible thank you so much for your help."

They had a lead to where this man lives. Officer Culmba
Thanked the F.B.I. squad for helping him look for Caroline. They needed to keep checking the place for Caroline until they found her. They wanted to find her alive and not dead.

It is now the next day and Officer Culmba has set out to search for Caroline. He went back to the house he got a call from the previous day. He checked in the windows but he saw nothing. He was starting to doubt if he was going to find Caroline but his heart told him not to give up. The following day he went to the house again and still no sign of Caroline. So he took a walk to Central Street Park. He started to search for Caroline there, but he still did not find her. By the next day, Officer Culmba was getting frustrated and he decided to take another walk to the house he had gotten a call from, and what did he see? He saw Caroline tied up with bruises and scratch marks all over her body. There was the killer of Sherrie also the kidnapper of Caroline. Officer Culmba called in more police and F.B.I. units and an ambulance. He told them to come without the sirens on so James could not run away or take Caroline with him. When the F.B.I. units and ambulance arrived he told them to park in the parking lot across the street. Officer Culmba busted open the door and he and the F.B.I. ran in the house and handcuffed James Billop.

"We finally got this guy and he is going to prison where he belongs for a very long time."

The ambulance people ran in and got Caroline. The ambulance rushed Caroline to the hospital to be checked out. The police asked Caroline some questions. They asked her if James sexually abused her and she said,
"No, he didn't but he beat me and if I cried he beat me longer and harder.

They asked more questions like "Do you have a husband or any children?"
And she said, "no I just graduated from school and moved out of my parent's house into an apartment."

Caroline asked ,"Will you please contact my parents and have them come and get me. I want to stay with them for a couple days."

Officer Culmba explained,"I will do everything possible for you ma'am."


Caroline exclaimed, "Thank you very much for everything you did for me."

Officer Culmba replied, "Please contact me if you need anything."

Caroline then went home with her parents and when she then walked anywhere's she had a dog with her. If anybody was to grab her, her dog would attack.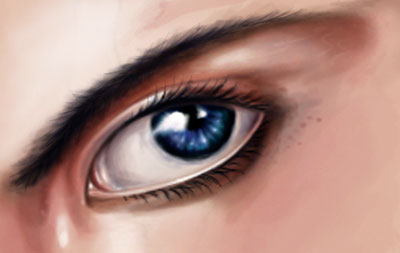 © Raul R., Monte Vista, CO